Locals have been left outraged after a decapitated badger's head was discovered in a popular woodland area in Inverness.
The grisly find was made by Alexander Nicol in Culloden Woods on Saturday afternoon as he was walking his dog.
Mr Nicol, who stays locally, said: "I am up in the woods around four or five times a day. My four-legged friend Archie was doing his usual, with his nose to the ground and running back and forth.
WARNING: This article contains graphic content in an image below. 
"Then he came running up with this furry thing in his mouth and I thought – what the hell is this?
---
>> Keep up to date with the latest news with The P&J newsletter
---
"He dropped it down at my feet. I was pretty cut up about it when I saw the badger's head. It really annoys you to find something like this in the woods.
"What if a child had picked it up? That could have been really upsetting.
"The head has been chopped off. This was not another animal. If it was, the fur would have been torn, whereas this is just cut around the neck.
"I went looking for the rest of the badger but there was no body to be found.
"People don't like this kind of thing happening to any animal, especially an animal that was doing no harm to anybody."
Mr Nicol has reported the incident to police, with a police spokeswoman confirming they were made aware of the discovery around 2.15pm on Saturday afternoon.
Inquiries are to now be conducted by the forces local wildlife liaison officer.
Badgers, among a range of other creatures, are known to frequent the Culloden Wood area, with local residents capturing footage on wildlife cameras of the short-legged omnivores visiting their gardens during the night.
Councillor Ken Gowans said: "This is a harmful and sinister attack on an innocent animal. What is extremely worrying about this is it appears to be pre-planned.
"Badgers are nocturnal animals and the perpetrators would have had to go to some effort to capture the animal.
"For anyone in our society to find this remotely acceptable is deeply worrying.
"It is an absolutely horrific, sinister and premeditated attack in an area that is very popular with children and families.
"Stumbling across something like this could scar children for life.
"I would urge anyone who knows anything about this to talk to the police."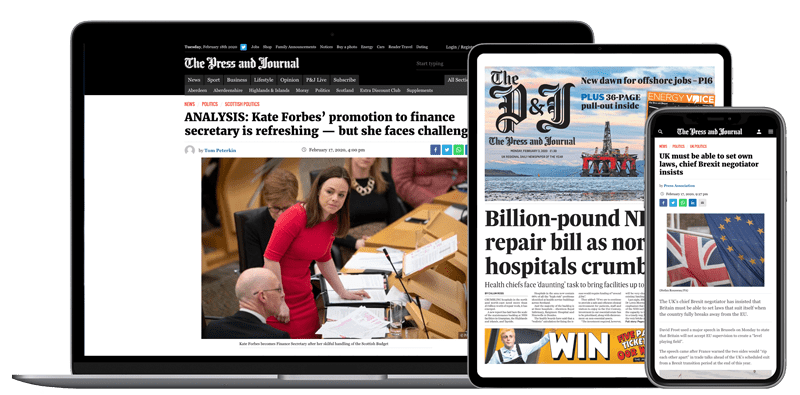 Help support quality local journalism … become a digital subscriber to The Press and Journal
For as little as £5.99 a month you can access all of our content, including Premium articles.
Subscribe