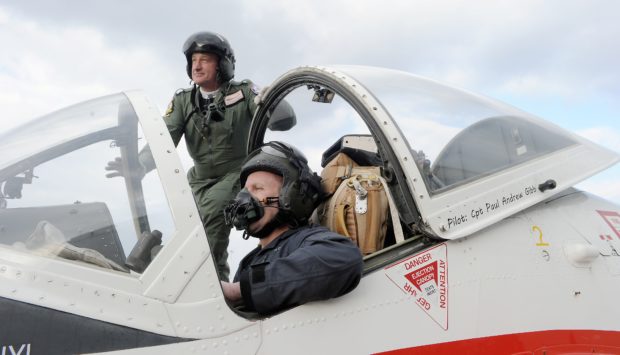 A famed former RAF training aircraft returned to its Highland base yesterday after making the mammoth journey north from Coventry.
The red and white aircraft swooped in on Dalcross yesterday evening in all of its glory, much to the delight of the small gathered pool of spectators.
The aircraft, which is usually housed at Inverness Airport, was formerly used by the RAF for training purposes. It had ventured south to Coventry for its annual maintenance in November but required a further trip to Wales to upgrade its radio transmission equipment.
Pilot Paul Gibbs said: "For me the enjoyment tends to come after the flight. When I am flying it I tend to think too much about what I am doing but I get a bit of an afterglow after we have landed.
"We have been very lucky with the weather. It has been blue skies all across, but it was a nice trip and a nice day.
"It does give you pride bringing it back, but the pride is more with the owner."
The day didn't go off without a hitch, however, with the Jet Provost delayed on its venture north after encountering radio problems on the second leg of the journey from RAF Leeming in North Yorkshire.
It did eventually reach Inverness yesterday tea time, touching down on the tarmac shortly after 5.30pm.
A chance meeting in 2017 paired owner James Campbell and pilot Andrew Gibbs together after Mr Gibbs spotted a Jet Provost parked in a front garden on the Black Isle.
Around six months later, a flyable Jet Provost bearing the call sign 433 was purchased by Mr Campbell, before being taken to its base at Inverness Airport where it began operating under the Aerial Vocations banner.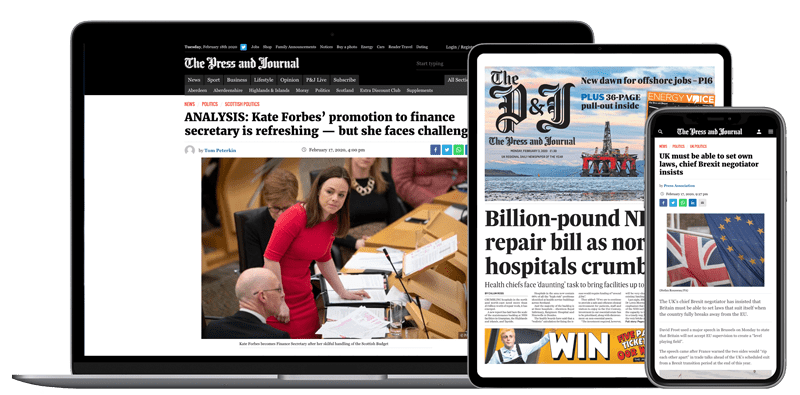 Help support quality local journalism … become a digital subscriber to The Press and Journal
For as little as £5.99 a month you can access all of our content, including Premium articles.
Subscribe