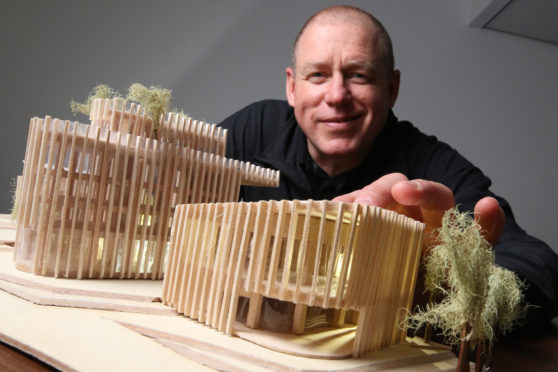 Architectural technology students from Inverness have revealed their innovative designs for the redevelopment of the city's Upper Bridge Street buildings.
Fourth year BSc (Hons) students from Inverness College UHI worked in collaboration to generate plans for buildings on the site, aimed at creating a focal point for the city centred on tourism and cultural heritage.
The 1960s buildings were bought by the Highland Council last July to support the development of Inverness Castle as a gateway attraction for tourists and the regeneration of the city centre.
During an opening evening at the city campus last night, the designs were unveiled alongside a scale model.
Student Edward Brown, 29, said: "It a very difficult site to work with so we ended up splitting into smaller groups and then coming together as a bigger group to come up with this final idea.
---
Local and Proud: Follow our new Facebook page dedicated to the Highlands and Islands
---
"As the current phase is to start on the castle, one thought that we had was to start replicating the mass of the castle so as you will be able to see with the tower and the other two buildings around – from the elevation side of Bridge Street – it actually starts mimicking the caste and its height. That's the main idea."
The designs include plans for a large cultural centre incorporating space for a museum, cultural exhibits and a café; creating a vibrant place for tourists.
The remaining space would be home to small high quality retail units offering independents investors a place to thrive as well as a vibrant city centre music venue taking in the breath-taking views of the River Ness.
The students were set the ambition task as part of their final year project.
Ross Cairns, Programme leader for BSc (Hons) in Architectural Technology said:  "It's probably one of the most challenging sites in Inverness and these are students that predominantly might live outwith Inverness. We kind of challenge them and give them sites where we think, this one has a slope, and it's quite controversial in terms of the original buildings that sit on it just now. It's a really nice area where they might congregate as new members of the Inverness community who came to study with us so it was a site we wanted them to look at when they hit their final year.
"I am pretty taken a back with what they have done. Obviously they have produced a model with almost the entire streetscape of Inverness. They have also done it as a digital model as well so they have done really, really well. All we do is try to stimulate a bit of discussion and I think they have done that."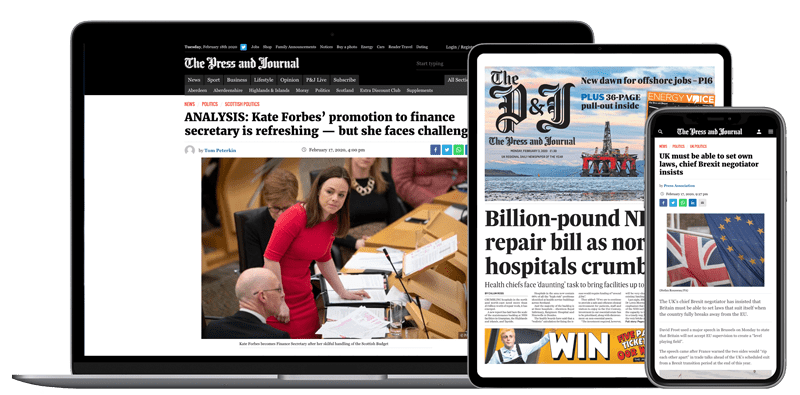 Help support quality local journalism … become a digital subscriber to The Press and Journal
For as little as £5.99 a month you can access all of our content, including Premium articles.
Subscribe