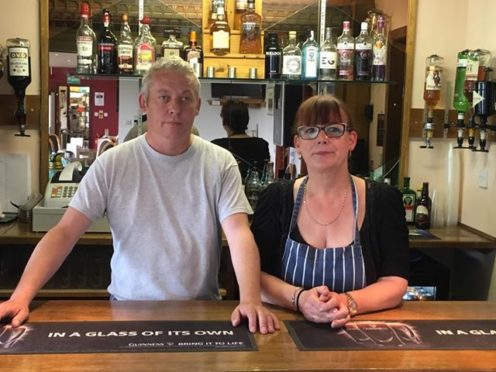 A Gairloch couple were left shocked and distressed after someone broke into their restaurant and stole an evening's takings.
Lynda Mackintosh and Thomas McConnell run The Links , the Gairloch Golf Club restaurant, and had a busy night on Saturday with two functions taking place.
The couple had been on duty between 9am-9pm before leaving two staff to serve customers until closing time.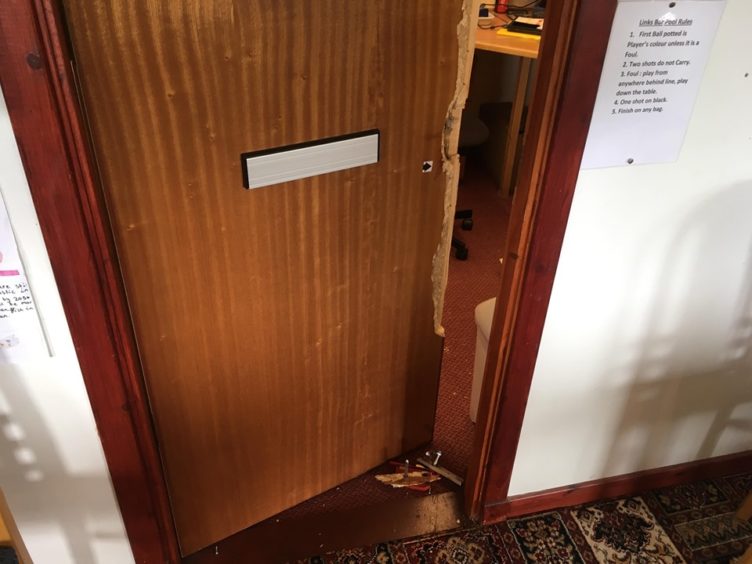 But when Ms Mackintosh, 60, returned to work the following morning she was shocked to find a number of doors kicked in and more than £1,000 had been stolen from the tills.
Unusually, the couple had left their takings on the premises overnight to help the staff serving food and manning the bar until shortly before 11pm.
A Macmillan Cancer Support charity box had also been taken, and the golf club honesty box had been tampered with although there was nothing in it.
Ms Mackintosh has said she is still shaken by the incident.
She said: "On the night I said, I'll get the cash in the morning, it'll be fine.
"That's why I'm so shaken up. In a place like Gairloch you just don't expect it."
Ms Mackintosh said several people had seen a man with a pushbike acting suspiciously in the village and had notified the police.
She said: "Police have seen the man on CCTV footage and seem to think he is number one suspect as he was in this area two years ago and appears to have carried out other thefts.
"But we really don't know.
"The way I look at is, it's only money, nobody got hurt, doors can be replaced."
Meanwhile police have appealed for information about the break-in.
A police spokesman said: "The break-in occurred between 11pm on Saturday June 8, and 9.30pm on Sunday June 9."
Anyone with any information should contact police on 101, or contact Crimestoppers anonymously on 0800 555 111.