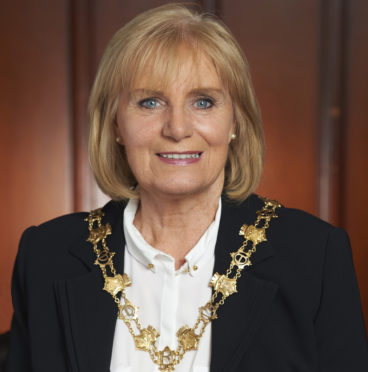 The Provost of Inverness  has been chosen to take on the role of chieftain of the European Pipe Band Championships.
Helen Carmichael will meet with competing bands, hand out awards and greet the thousands who are expected to attend the event.
It takes place as part of Piping Inverness, which will be held at the Bught Park on Saturday June 29.
Yesterday she said: "It really is a tremendous honour and privilege to be named chieftain for such a prestigious event.
"Not only will the championships bring significant economic benefit to the city, but it is going to be a great opportunity to showcase what Inverness and the whole Highlands can offer.
"I very much look forward to welcoming the many competitors and spectators from across the world to what I am sure will be a terrific occasion, filled with lots of memorable sights and rousing pipe bands to savour."
Over 140 bands are expected to compete in the European Pipe Band Championships, including eight from Australia, one from the USA and one from Switzerland.
In total, some 4,000 pipers and drummers will take part at the one-day event.