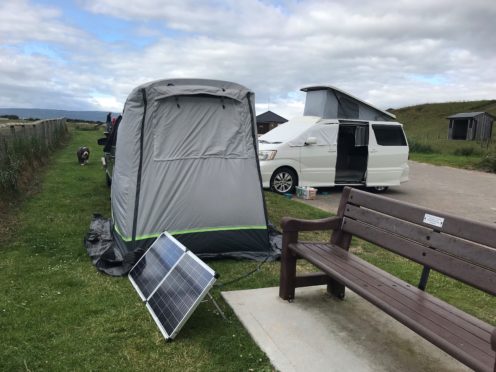 A Sutherland councillor has responded to local concerns about camping at a popular beach car park by turning traffic warden to try and put a stop to it.
East Sutherland and Edderton councillor Jim McGillivray says motorhome users are defying a council prohibition notice and setting up camp in Dornoch beach car park to the detriment of other visitors and locals wanting to enjoy the amenity.
He says they are taking up space and keeping out other users, and also causing hygiene issues with "wild toileting".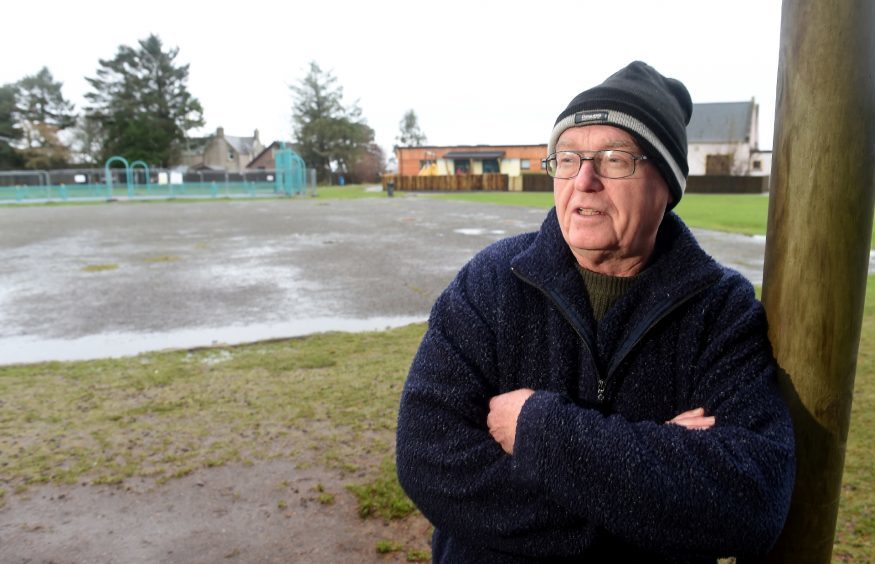 He has decided to gather photographic evidence of vehicles transgressing the council's four hour no return prohibition notice, in the hope that the council will be able to fine the miscreants.
He said: "I've started going down at 9am and logging registration numbers and then again at night to check registration numbers and I'm forwarding these to council to see if they're prepared to send out the fines based on that evidence."
A Highland Council spokeswoman said: "Any evidence relating to contraventions of the traffic order on Dornoch beach car park will be reviewed by our enforcement officers to assist with targeted actions in the area."
Mr McGillivray said: "It's been an ongoing issue since the outbreak of the campervan epidemic.
"The beach car park is Highland Council's, and it's surrounded by Dornoch Common Good land.
"The complaints are about people camping in the car park and on the common good land.
"A double line of bollards is having some impact on stopping wild camping in the dunes."
It has got to the point where people are abusing the site by blatantly ignoring the sign and taking up residence, Mr McGillivray went on.
He said: "The problem comes when people abuse the site, have washing lines and solar panels up,  they're cooking, and parking across the way taking up three spaces.
"They've driven past the entrance to a perfectly good caravan and camping park at Dornoch with showers and toilets to park wild, and for free, on public land.
"The fees are very reasonable at the caravan site which is leased from the common good land so all money goes back into the community after profits."
The situation has created a hygiene issue to add to locals' concerns.
Mr McGillivray said: "The problem is one of hygiene because they can be dumping their toilet waste wherever they can or 'wild toileting' on the Common Good land.
"People walk along there among banners of toilet paper fluttering the breeze, it's quite disgusting.
"Dog stuff is bad enough but human stuff is another step further.
"But measures are in progress and we'll carry on until we find a solution."