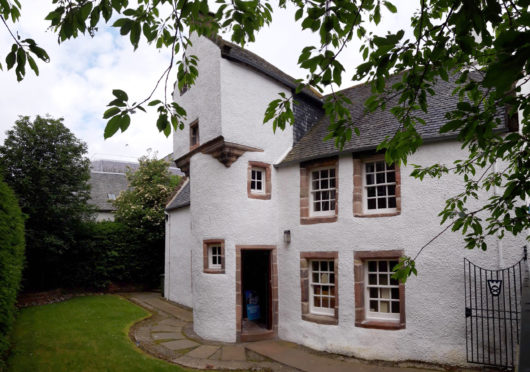 Plans to construct a cafe in an old townhouse in the heart of Inverness have been approved.
Abertarff House on Church Street – one of the oldest properties in Inverness – was first constructed in the 16th century for the Fraser of Lovat and remained in the family for more than two centuries.
After falling into a state of disrepair, the 400-year-old structure was given to the Inverness Town Council before being transferred to the National Trust for Scotland (NTS) in 1966.
In an effort to meet rising maintenance costs, NTS lodged plans with the Highland Council to transform the existing exhibition space on the ground floor into a small commercial unit.
Now council planners have approved the project, paving the way for a small cafe to allow visitors to "enjoy the ambiance" of the site.
A spokeswoman for NTS said: "Our charity has been really pleased that Abertarff House is proving so popular with visitors from near and far, keen to find out more about its heritage. We hope to make a visit even more memorable by improving the facilities on offer, which will help raising vital funds to support our work to protect the places that make Scotland so special."
For the last 50 years, the space has served a number of functions such including being a base for both the NSE and An Comunn Gàidhealach – organisers of the Royal National Mod – a gift shop and an office space.