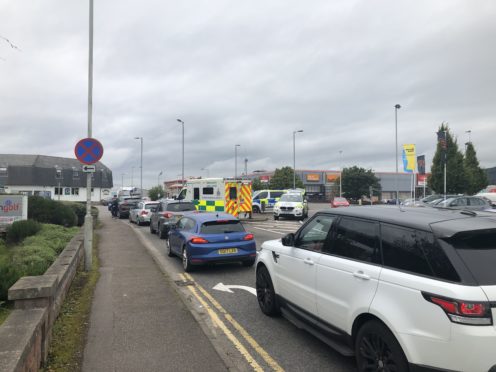 A male pedestrian has been taken to hospital after an accident involving a car in Inverness.
It happened on the city's Longman Road near the Harbour Road roundabout.
The emergency services were called to the roundabout close to Halfords at 2.42pm, causing around 25 minutes of delays.
The casualty was described as walking wounded and was taken away in an ambulance before police reopened the road at around 3.10pm.