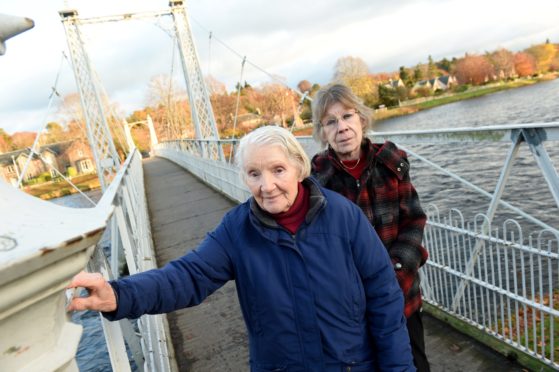 Large crowds were prevented from "paying their respects to the war dead" in Inverness on Remembrance Sunday after a footbridge over the River Ness was suddenly shut for safety reasons.
Dozens of people, including many elderly and veterans, who intended to attend the service at Cavell Gardens were shocked to find the historic Infirmary Bridge shut.
It resulted in crowds trying to see and hear the emotive service from a distance on the opposite side of the river – as many were unable to make the one-mile detour over another bridge in time.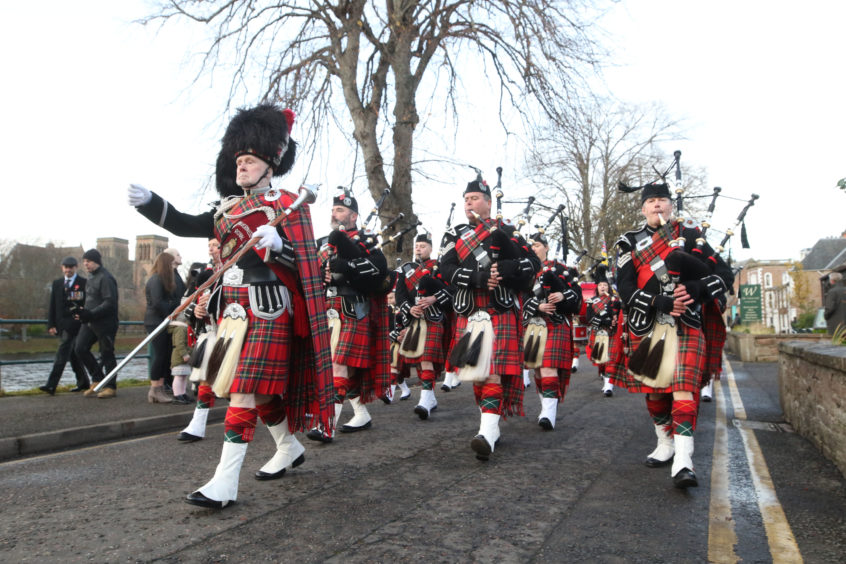 Jane Campbell, who lives in Ballifeary Lane, said: "I was almost reduced to tears. It was the first time in 34 years I could not attend the service.
"I know the bridge gets closed for concerts because of the weight restriction, but there was no warning about it being closed for the memorial service. It was a shock and very sad.
"I was attending with my husband and an elderly lady who has had two hip replacements. When we found the bridge closed it was too late to walk the distance to another bridge to get to the event.
"It was no wonder there were people lining both sides of the river for the event, because many couldn't get across. It is absolutely despicable. Why couldn't they have stewards at each end and allow small numbers to cross?"
The bridge is occasionally shut for concerts to protect it from being subjected to unnecessary load, which it was not designed to accommodate when first opened 138 year ago.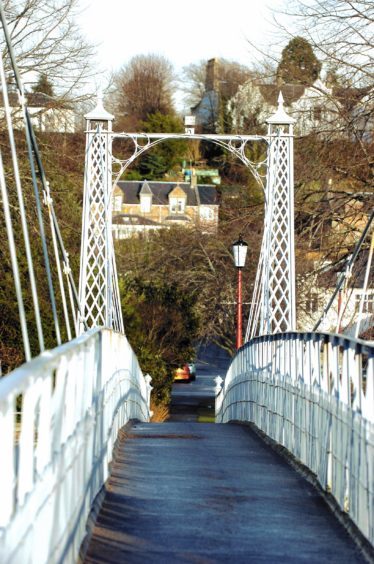 It was shut on Remembrance Sunday for the first time ever after concerns were raised about safety prior to the event, with fears that large crowds would gather on the bridge to spectate.
Community councillor Helen Smith said: "My mother and two of our friends set off to walk to the Remembrance Service and were very disappointed to find that the bridge was shut.
"It was too far for my mum to walk to Cavell Gardens via the main bridge so she and the friends ended up missing the service.
"I don't see why they couldn't have had a couple of stewards – one at each end – to limit the numbers on the bridge at any one time.
"The council needs to work out how they are going to do to safeguard this lovely bridge."
A Highland Council spokesman said: "The health and safety of the public is paramount.
"With the knowledge that many people have used the Infirmary Bridge as a vantage point in previous years the difficult decision to close the Infirmary Bridge for this year's Remembrance Parade was taken.
"The restrictions on the use of the bridge are in place whilst the council assesses work required to restore full use.
"In the event that the restrictions apply to events held at Cavell Gardens in future, every practicable step will be taken to reduce any inconvenience caused."