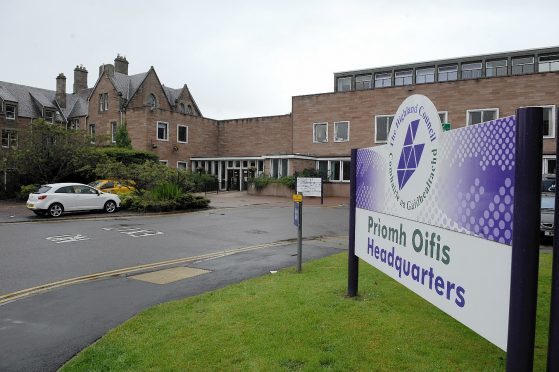 Highland Council says it has reined in its projected overspend this year and could balance the books for the first time in five years- but opposition councillors say it's at the expense of jobs, and council staff are bearing the brunt.
Earlier this year the council predicted an overspend of £2.6m, but now says it will be around £360,000 or less, potentially balancing the books for the first time since 2014, or even bringing in an underspend which would help boost its flagging reserves.
The council has had a "vacancy management" policy in place for almost two years, where jobs are not replaced unless a justified by a business case.
The policy has saved £4m, and controversially hit Additional Support Needs staff, with more than 50 posts pared down from 1,100.
Budget leader Alister Mackinnon said he recognised the contribution played by the council's recruitment controls.
He said: "The financial position has been achieved by good governance and monitoring and tracking of income and expenditure.
"Where staff cuts were made, it is producing fantastic results."
Councillor Raymond Bremner said staff were carrying the burden of, and mitigating, overspends, while councillor Derek Louden also expressed concerns about how the savings had been achieved.
He said: "That's a lot of staff who have left and not been replaced.  I'm concerned the books are being balanced on the hard work and effort of staff."
Councillor Andrew Jarvie said the savings from staff are unsustainable and the council needs to find different ways of working.
He said: "We shouldn't burden staff with higher work loads."
"The administration needs to accept that the budget cuts from the Scottish Government are not going to end any time soon.
"Rather than making people work harder because they are not able to recruit people to replace colleagues who have left, this council needs to overhaul its bureaucratic ways of working to take pressure off staff.
"We owe it to the staff and the taxpayer to cut out the pointless bureaucracy which just needlessly absorbs time and money."
Administration councillors said staff had done a fantastic job in helping the council improve its budget position.
Convener Bill Lobban said: "This is a huge difference from a couple of years ago. Staff should be complemented, we're heading towards a far better financial situation than we've been in for a long time."
Council leader Margaret Davidson said: "We've achieved this position through efficiency and transformation, and working in different ways.
"Staff recognise the need for change."
Mr Mackinnon added: "There are still huge challenges out there and we have to be conscious of that, one of them being if we have a really bad winter.
"But I believe that working together as members and cross party we can deliver a balanced budget and an under spend as well."