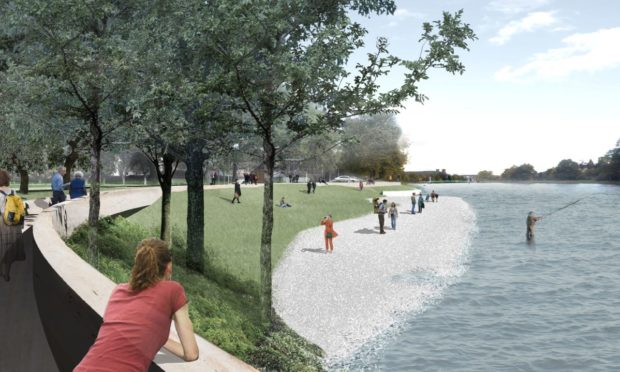 An accessibility adaptation costing £33,000 will be made to the controversial My Ness public art project in Inverness.
City councillors approved an amended design of the controversial 'wall' feature alongside the River Ness, and agreed to the extra funding.
The wall will gradually widen to accommodate wheelchairs with the widest part at the end providing a turning circle.
Opposition councillors have consistently criticised the project, and maintained their fight over the wall's disability access at the Inverness area committee meeting in the Town House yesterday.
Councillor Emma Knox told the meeting that "yet again, it looks like reality has fallen short of ambition."
She said the proposal of a 5ft turning circle was not wide enough according to Department of Transport and Countryside For All good practice guides, and will still leave the wall inaccessible to those who use wheelchairs and other mobility aids.
She proposed a motion to defer signing off on the final design until the issues are addressed to ensure maximum accessibility, including regular passing places.
Her motion fell by 13 votes to six, with two abstentions.
She said: "I had great hopes for what should have been a wonderful example of public art for all, but I am really disappointed that it is still not fully accessible."