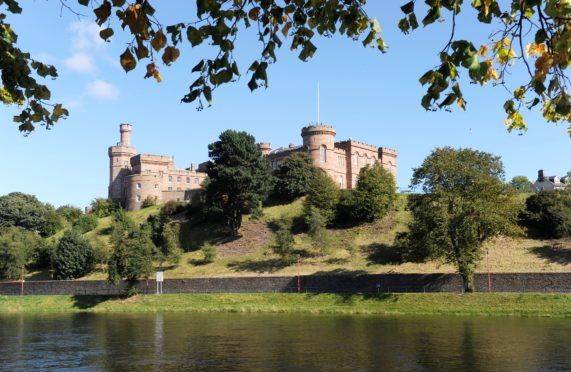 Inverness Castle could be opened up to the public next year before renovation work gets under way to transform it into a major visitor attraction.
Highland Council leader Margaret Davidson revealed that civic leaders hoped to be able to "open the doors" to the historic building after the court service moves out in March.
Plans to revitalise the site were a key section of the Inverness City Region Deal agreement.
It is expected to involve building a new museum and gallery and transforming Bridge Street with hotel, leisure and retail offerings.
The castle's two towers will be joined for the first time in its history, simplifying the interior and creating a multi-purpose space for culture, heritage and the arts.
A new museum and gallery, housing national collections, will follow in the grounds of the current Town House car park.
Last night Mrs Davidson said: "Inverness Castle is doing really well. I can't talk about some of the developments but it is actually really exciting, the whole concept.
"I've been very keen that they don't just think about the castle and the inside, but we actually think about the whole site, because that whole hill – the gardens, the landscaping – that's the bit that's going to be open 24/7 and I think it's really important that we give that a lot of thought.
"The court moves out at the end of March and that's the big trigger. Myself and the provost are really keen that we almost open the door to the castle and let people come in and see what is in there.
"Because most of Inverness don't know what is in there. It's not somewhere they have to go.
"So (they can) have a look at it before we start changing it, because we will have to start changing it, there's lots of tiny rooms, and we need to have some bigger space, as well as keeping some of it."