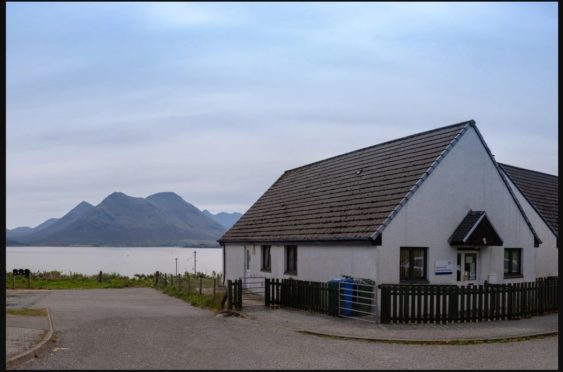 The island of Raasay, off Skye, will have no less than four nurses available from early next year.
It has been a decade since there was a live-in nurse on the island, but now there will be three, plus a part-time visiting nurse from the island of Muck.
Raasay's medical fortunes have been transformed in the wake of the Ritchie review of out-of-hours care on Skye, Lochalsh and South West Ross.
Sir Lewis Ritchie made a number of recommendations in his 2018 report, including one for Raasay.
He said NHS Highland and other partners "should continue to engage with the residents of Raasay in a meaningful way and rapidly develop an agreed and sustainable service on the island that provides safe and resilient care 24/7."
Multi-partnership working, plus a canny marketing campaign, has been behind the successful recruitment of the nurses, according to Anne Gillies, chairwoman of Raasay community council.
She said: "NHS Highland worked with the community council and other partners to produce a website, raasaynurse.
"We explained in detail what is involved in the job, the pros and cons,  what facilities are on the island, and importantly what opportunities could be available for spouses.
"We let them know the good and the bad, and how it would be a great job for the right person, but it wouldn't be for everyone.
"We were astonished to get 27 applicants for the job."
Six candidates were interviewed, four of whom wanted to live on the island.
The decision was made to create a shift pattern which allows nursing cover for the 170-strong population up to 10pm.
Technically, 3.6 nurses will cover the shifts, with the fourth member of the team travelling from her home on Muck part-time.
The move means the nurses will also be able to offer a level of home care in the evening.
Mrs Gillies said: "Another factor that helped us with recruitment was entering into an arrangement with Lochalsh and Skye Housing Association to provide one house on the island for the nurses, with another one in the pipeline."
Another unexpected outcome is that Raasay will be able to offer extra cover to its larger neighbour, in a turnaround from the usual fortunes of tiny islands.
She added: "Things were going badly wrong in Skye and now, with better communication and understanding, things are much better.
"Implementing this recommendation is producing a more robust care system which will give reassurance to Raasay's elderly and vulnerable patients.
"As a community, we are delighted, and I hope that many lessons can be taken from it further afield."