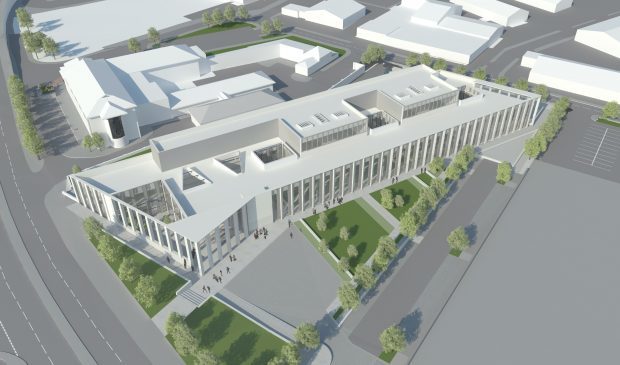 Scotland's first justice centre is being delivered "on time and on budget" as the final touches are put in place ahead of the building's grand opening.
The multipurpose centre will be the first of its kind in the country, reshaping the way that justice is delivered in the Highlands.
With just nine weeks to go until the centre's grand opening on March 30, officials from the Scottish Courts and Tribunals service have now revealed they have delivered a "very high-quality facility on time and on budget."
Contractors have spent £24.6million on advancing the scheme, bringing the total investment on the project to £32.9m.
A spokesman from the Scottish Courts and Tribunals Service said: "The final construction contract cost, including the recent addition of the children and vulnerable witness evidence and hearing Suite, is £24.6m.
"This demonstrates the value of a maximum price contract and strong contractor relations in delivering a very high-quality facility on time and on budget, with all client variations properly managed from the original construction contract sum of £23.9m."
He added: "Taking account of the original site purchase, design costs, VAT and direct costs, this brings the total investment in the Inverness Justice Centre on budget at £32.9m."
In 2018, the Scottish Government set aside funding of £30m to the landmark project with the Highland Council contributing a further £2.3m in respect of accommodation for their Criminal Justice Social work department.
Construction on the two-storey centre first began back in March 2018.
The contemporary building, located on Longman Road, will house six new court rooms and a tribunals hearing room, with criminal courts located on the first floor and civil courts and tribunals taking place on the ground floor.
Preparations are now underway to move the Inverness Sheriff Court and Justice of the Peace Court from its home at Inverness Castle to its new and improved quarters.
The development will also make way for the city's signature landmark to be transformed into a premium tourist attraction.
A host of justice and support organisations are also preparing to move to the complex, offering support and advice for victims, witness litigants, children and young people.
Highland Council's criminal justice social work will be among the services alongside the Citizens Advice Bureau, NHS Highland, Police Scotland and Scottish Women's Aid.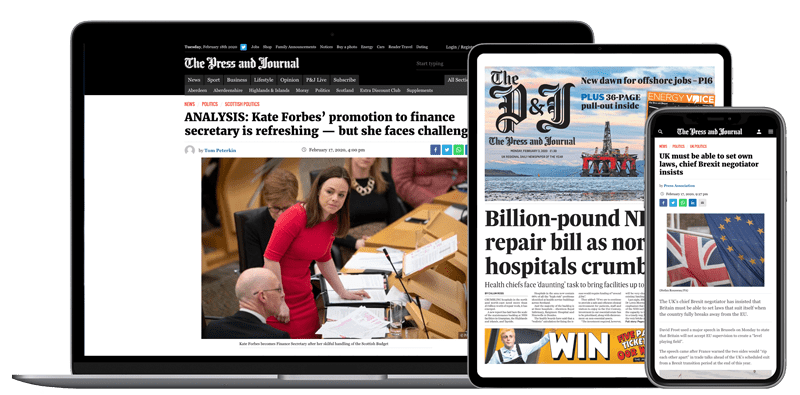 Help support quality local journalism … become a digital subscriber to The Press and Journal
For as little as £5.99 a month you can access all of our content, including Premium articles.
Subscribe