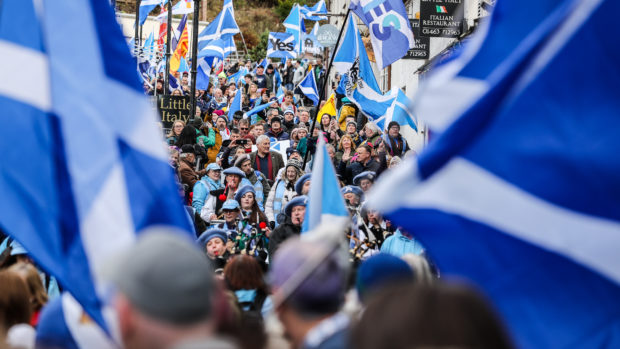 Thousands of pro-independence supporters arrived in Inverness on Saturday for the first Freedom march of 2020.
Organisers claimed around 10,000 marched through the Highland capital from Walkers Park and affirmed their backing for independence, with people travelling from as far afield as Skye, Lewis and Orkney to support the event.
Political opponents said the attendance was much lower, estimating it to have been closer to 3,000.
Eilidh MacCoinnich, 26 from Inverness decided to organise the rally alongside her husband and four others, following the outcome of last month's general election, in the hope of giving a voice to the people of the Highlands and islands.
Mrs MacCoinnich said it was "truly heartwarming" to see such an outpouring of support, which she described as "absolutely phenomenal".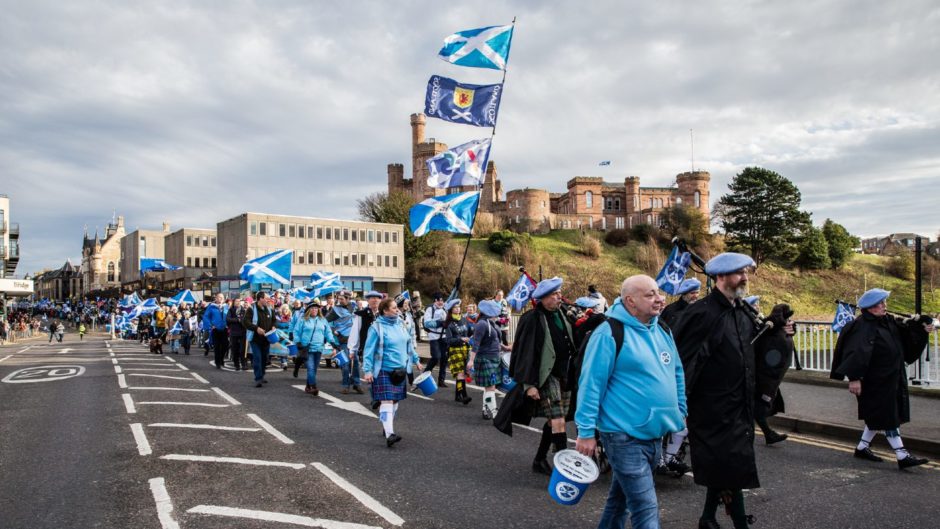 She added: "It was a couple of days after the election and I was looking for a march in Inverness or close to it and there wasn't really anything organised until the very end of this year or next year, so I asked my husband what's stopping us from doing something and it snowballed from there.
"It was really important to let the world see that the Highlands are gearing up for independence and are supportive of it."
The mother-of-two felt that Saturday's attendance showed a real shift in the level of support for Scotland breaking away from the UK.
She added: "Things have changed since that 2014 vote. It's a very, very different political climate and I think, along with many other people now, that independence is completely right for Scotland as a whole.
"I voted yes in 2014 and if there was a vote tomorrow I would vote yes again."
SNP MP's Drew Hendry and Ian Blackford were among the attendees at the peaceful march.
Taking to social media following the event, Mr Blackford said: "Independence offers a beacon of hope from Boris's Brexit" whilst protecting Scotland's interests.
He added: "As we head towards leaving the EU next week, there is a real determination to engage with voters around Scotland on our right to choose our own destiny.
"Independence and a route back to the EU will protect Scotland's interest.
"The Scottish Government has a mandate, Boris Johnson cannot be allowed to be a democracy denier. A referendum on independence is inevitable."