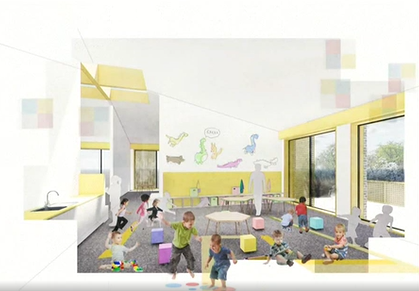 Councillors have granted full planning permission for a major new school in Inverness.
Highland Council has proposed that the primary at Ness Castle in the south of the city has capacity for more than 850 children, protecting the nearby Holm primary from over-capacity.
It plans to build the school, one of the largest in the Highlands, in two phases.
The first stage will have 12 classrooms for 333 primary pupils and three playrooms for 128 nursery children.
The second phase will involve an additional 12 classrooms for 326 pupils and two more playrooms for 64 nursery children.
Also planned are a sports pitch, kitchen and dining facilities and outdoor classrooms.
Yesterday, councillors on Highland Council's south planning applications committee met to discuss the proposals and, ultimately, granted planning permission.
The school's catchment are will include new housing developments in the Ness-side and Ness Castle areas of Inverness.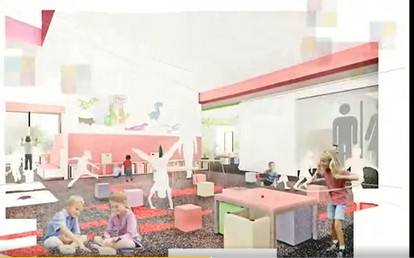 During the meeting, councillor Carolyn Caddick said the school was "desperately" needed, but queried the safety of parking at the facility.
She said: "I have got concerns about parking because a lot of the teachers travel from outside the area.
"Inshes School is built in a similar way and they have banned parents from dropping off their children, because it is too dangerous.
"In fact, the safety officer sent to look at the parking arrangements got knocked down.
"Now, they are parking all down residential roads, but if parents do that here, how will we manage that?"
She also questioned the two-storey scale of the school and the possible consequences of children "rushing down the stairs."
Other councillors raised concerns about safe access for pupils, and were told that crossing points would be implemented on nearby streets.
Highland Council said it expects an annual rise in Ness Castle's school roll, reaching 630 by 2032-33.
Last night, Inverness South councillor Ken Gowans said the scale of housing developments across the city had been "unprecedented" in recent years.
He added: "We are seeing a huge amount of developments with little infrastructure to support it. We are good at building houses but not communities.
"The new school is welcome, but the school is likely to be full quite quickly."