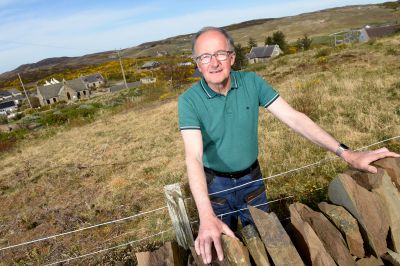 Community leaders in parts of Sutherland say they fear some individuals and families who may be struggling in the current crisis are slipping under the radar.
They say the disappearance of seasonal work in the area is starting to hit home to many, while others might be struggling with dwindling incomes, but prefer not to admit it within their small communities.
North Sutherland community councils banded together earlier this month to set up a crisis website covering Bettyhill; Strathnaver and Altnaharra; Tongue; Melness and Skerray; Strathy and Armadale; and Melvich and Alladale.
The site offers information, advice and updates, but Jim Johnston of Bettyhill Community Council says they know this doesn't reach everyone.
He said: "We have crisis funding from a number of places, including the Bettyhill renewables fund and SSE, so we are actively looking for people to help.
"We're not getting the uptake, and I'm pretty sure it is the case that some are reluctant to come forward."
Mr Johnston said the next step is a mailshot to try and reach people who don't have an internet connection.
He said: "We have a good delivery system in place taking supplies to crofters and deliveries to the elderly and self-isolating, so we can be very discreet.
"No-one need know who's paying and who isn't."
Sutherland councillor Linda Munro said: "The help is there for everyone, but I would also urge families to think for the long-term and put a bit by for overheads because this isn't going to be over soon."