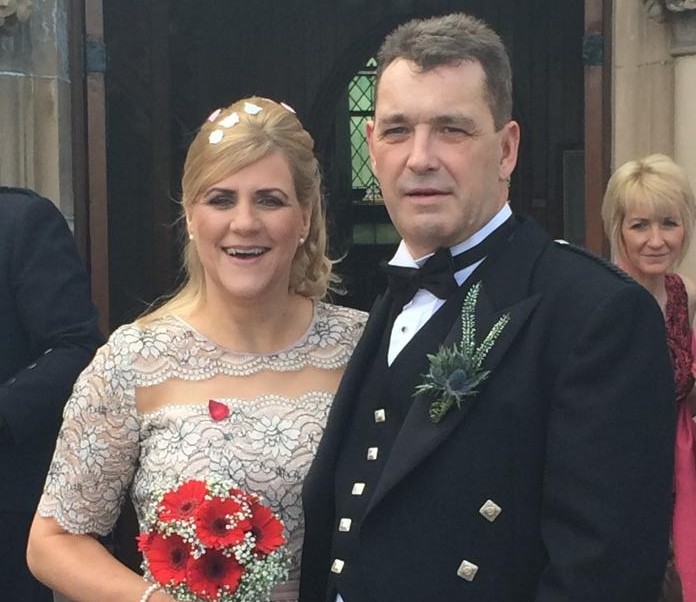 A new wife whose partner died after just seven days of marriage has called for new health checks for undiagnosed heart conditions.
John Nicolson, 49, died suddenly at home in Croy near Inverness on Saturday June 14 – just a week after tying the knot with nursing auxiliary Sandra, 51 in Inverness.
It has been reported that Mr Nicolson's death was caused by ischemic heart disease which narrows arteries and reduces blood flow to the heart.
Mr Nicolson collapsed at home in the couple's bedroom not long after looking at pictures of their wedding day.
Mrs Nicolson attempted to revive him and despite the best efforts of paramedics, he did not recover.
Mrs Nicolson has called for more health checks for over 40s to prevent people taking ill from heart problems they did not realise they had.