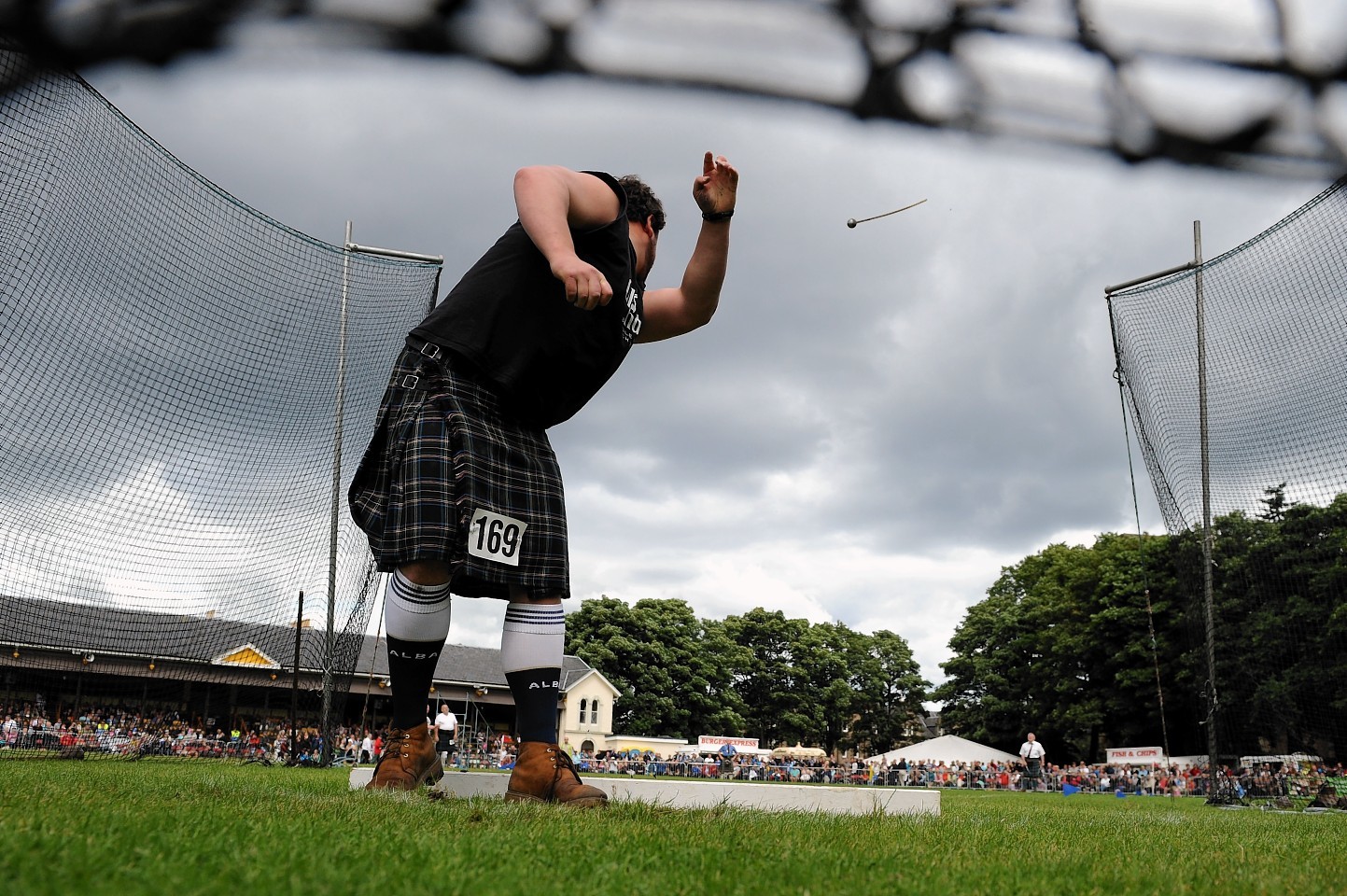 A record-breaking performance guaranteed a day to remember for the huge crowd at this year's Inverness Highland Games.
It marked a historic year for the event, which was celebrating the 150th anniversary of the opening of Northern Meeting Park in 1864.
Black Isle strongman Sinclair Patience was the star of the show as he successfully defended his Inverness Games title against an international field.
He also became the first man ever to manage two throws of the stonemason's stone in the event's traditional showpiece finale.
Michelle Smith of Inverness won the inaugural Inverness Highland Games Strongwoman competition, which included truck pulling, a lady's version of the stonemason's stone challenge and a weight over the bar competition, in which she overcame a determined challenge by Karen Sutherland.
Games chairman Angus Dick said: "It was another great day, despite the rain.
"The strong women contest was a real highlight. Every year we try to offer something different and this one proved a big hit with the crowd.
"As ever the heavies was the main draw and it was a great competition as always.
"Everybody stayed right to the end despite the rain and I think that says a lot about the standard of the show."
To celebrate the anniversary of the park, the games committee invited spectators onto the field to join in the opening ceremony's mass Highland fling, leading to the biggest opening event in the history of the games.
After the unveiling of a special commemorative plaque by Games Chieftain Provost Alex Graham, the crowd settled back to enjoy six hours of competition, performances and displays, including a star turn by touring Canadian pipe band Can-Am Pipes and Drums.
Sinclair Patience revealed just how well his preparations were going for his debut in the world championships next month by defending his title.
He was up against an international field which included former world champion Jason Young, Torsten Hulsemann from Germany and Alan Herbert and David Garman of the USA.
The afternoon ended with three heavies stepping forward to attempt to lift the 252lb stonemason's stone over a five-foot bar.
Simon Timpson of England and Herbert both failed to lift the stone from the sodden turf before Patience stepped up to become the first man in history to successfully launch it over the bar twice – to the delight of crowd, who gave him a well deserved standing ovation.