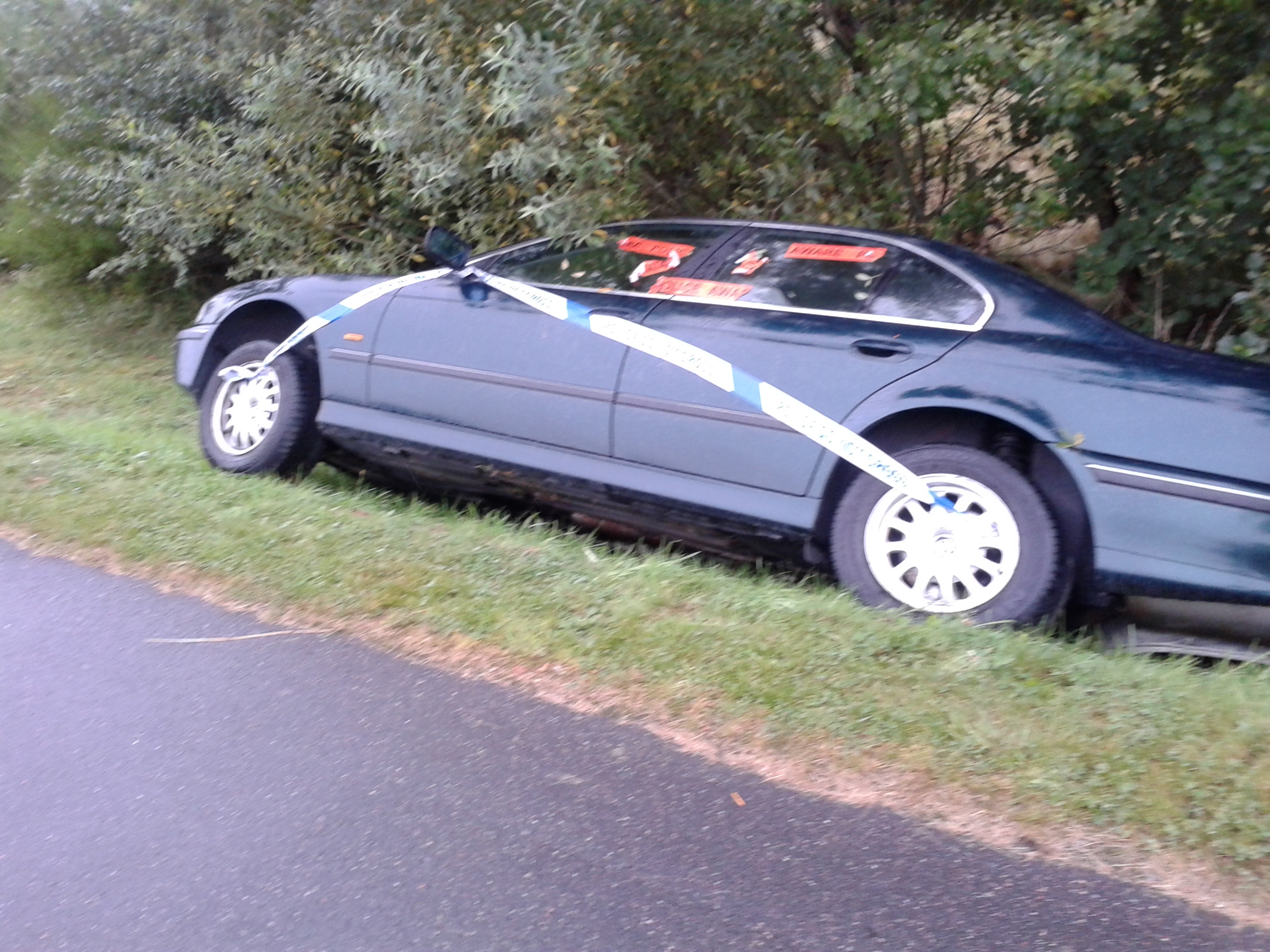 Morning commuters in Inverness have been puzzling over the sight of a car in a ditch on one of the city's main roads.
The accident happened on Sir Walter Scott Drive in the Fairways area last night.
No one was injured however the car ended up in the verge facing into oncoming traffic.
The vehicle remained there overnight, with "police aware" tape around it.
A police spokesman said that the incident was reported at 7.46pm.
He added that the vehicle will be recovered today.