 Councillors have unanimously rejected plans for a controversial single turbine on farmland on the Black Isle.
Local residents held a small demonstration outside Highland Council's headquarters as members of the north planning applications committee arrived for their meeting yesterday.
The protestors held placards asking councillors to reject the 112ft structure at Rootfield Farm near Muir of Ord.
Rootfield Farm is part of the Black Isle Dairy, which produces home made ice cream.
Planning officers had recommended approving the 50KW turbine, saying it would not dominate views from main roads or the Ben Wyvis range, or present a threat to red kites which nest nearby.
But the committee agreed to veto the turbine proposal, which was lodged by farmer and businessman Nick MacKenzie.
He was not available for comment yesterday.
However Ferintosh Community Council chairman Bruce Morrison, who was at the meeting, welcomed the councillors' ruling.
He added: "The residents' views have been closely listened to. I think the committee knew that the people here today are simply local residents and that there are no anti-windfarm campaigners involved.
"The planners in the report said the turbine was too small to have any significant impact, but locally there would only be a benefit to the farm and there would be a loss of amenity to so many residents."
Several councillors said they were concerned about the visual impact of the turbine on local residents.
Councillor Margaret Paterson, Dingwall and Seaforth, said: "I was quite shocked.
"These people have got to live with that and it would ruin their quality of life."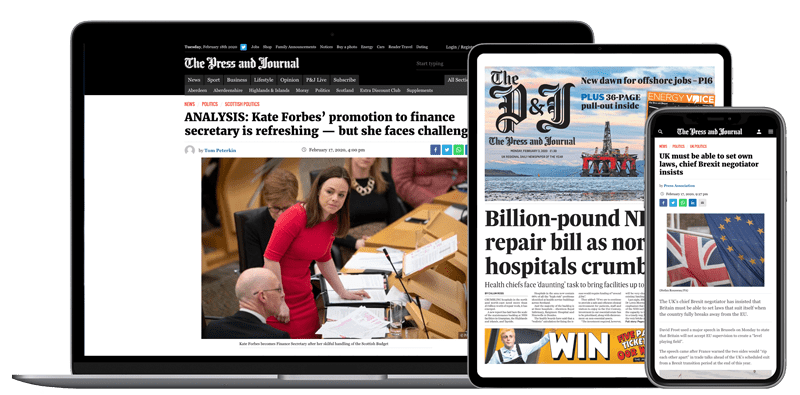 Help support quality local journalism … become a digital subscriber to The Press and Journal
For as little as £5.99 a month you can access all of our content, including Premium articles.
Subscribe