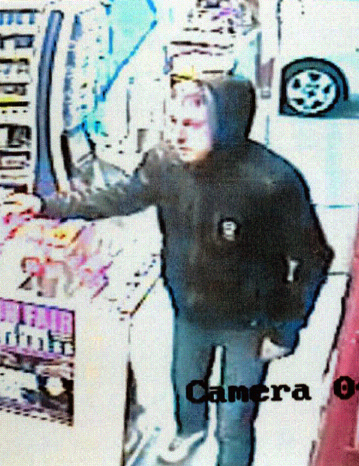 A fresh appeal has been launched to find a man who tried to rob a shop in Inverness more than three months ago.
The hooded man threatened shopkeepers at Barney's Newsagent in Castle Street but fled from the premises empty-handed when the staff stood their ground.
Images of the would-be robber on CCTV were released several weeks ago but police are still hunting the culprit.
It is one of four high profile robberies in the city this year but the only one which remains unsolved.
The shocking incident happened at 8.20pm on Saturday, August 16.
The culprit brandished a knife and demanded that owner Imran Rafique hand over money from the till.
Chief superintendent Julian Innes said: "There is a real desire to catch this person and understand why he chose to use a knife to try and rob Barney's.
"At no time is it acceptable to carry a knife in Inverness and rob someone.
"As a result of publicity in the Press and Journal, we have had a number of people suggested to us and have been able to eliminate them from the inquiry.
"We are determined to catch this person and make sure he is unable to rob anyone else in the Highlands."
He said that the area would have been busy at the time of the incident.
He said: "The person might not live there, he may have been visiting the area or may live here and work away."
Mr Innes added that while there had been four robberies in the city this year, figures for violent crime across the region were down.
The man is described as between 20-30, 5ft 10in, slim build, with short ginger or light brown hair.
He was wearing a black hooded jacket with a white logo on the left chest area, blue denims and white trainers.
Anyone with information should contact police on 101.