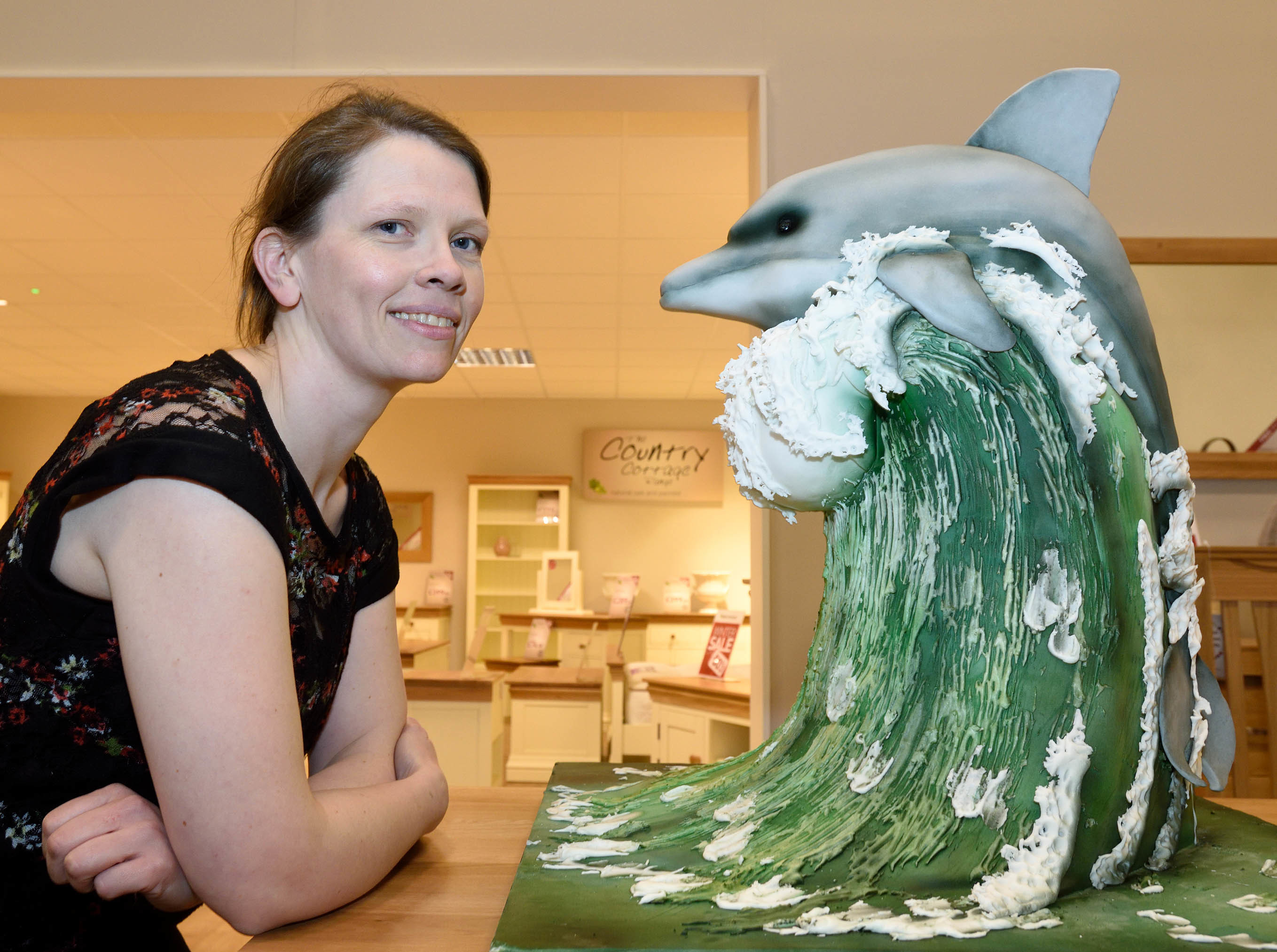 An Inverness residents association has taken delivery of an unusual gift – a 2ft dolphin shaped cake from a furniture store.
The spectacular confection was sculpted by Inverness cake artist Janette MacPherson of Cake Craft and Cakebomb.
It was donated at the weekend to South Kessock Resident Association by retailers Oak Furniture Land to celebrate the shop's first month of trading at Telford Retail Park.
Councillor Bet McAllister and Alex Platt, chairman of the residents association, collected the gift from Phillip Jepson, manager of the new showroom.
Mrs McAllister said: "The cake donation to the South Kessock Resident Association is a wonderful gesture and I'm pleased to be accepting it from the store manager.
"The association gives a lot support to local families and it's great that their work is being recognised and honoured in this way."
Mr Platt added: "The Kessock Dolphin cake is a wonderful gesture to highlight the work we are doing in the community.
"We help local residents with housing issues and we fundraise to support the many community events we put on each year.
"This year we are raising funds to take local OAP's on a day trip, we are hoping it will become an annual event."
Mr Jepson said: "We wanted to say thank you to the Inverness residents for supporting us and helping us throughout our first month of trading.
"It's great to have such positive comments and to be part of the Inverness community and we are looking forward to serving the community for many more years to come."