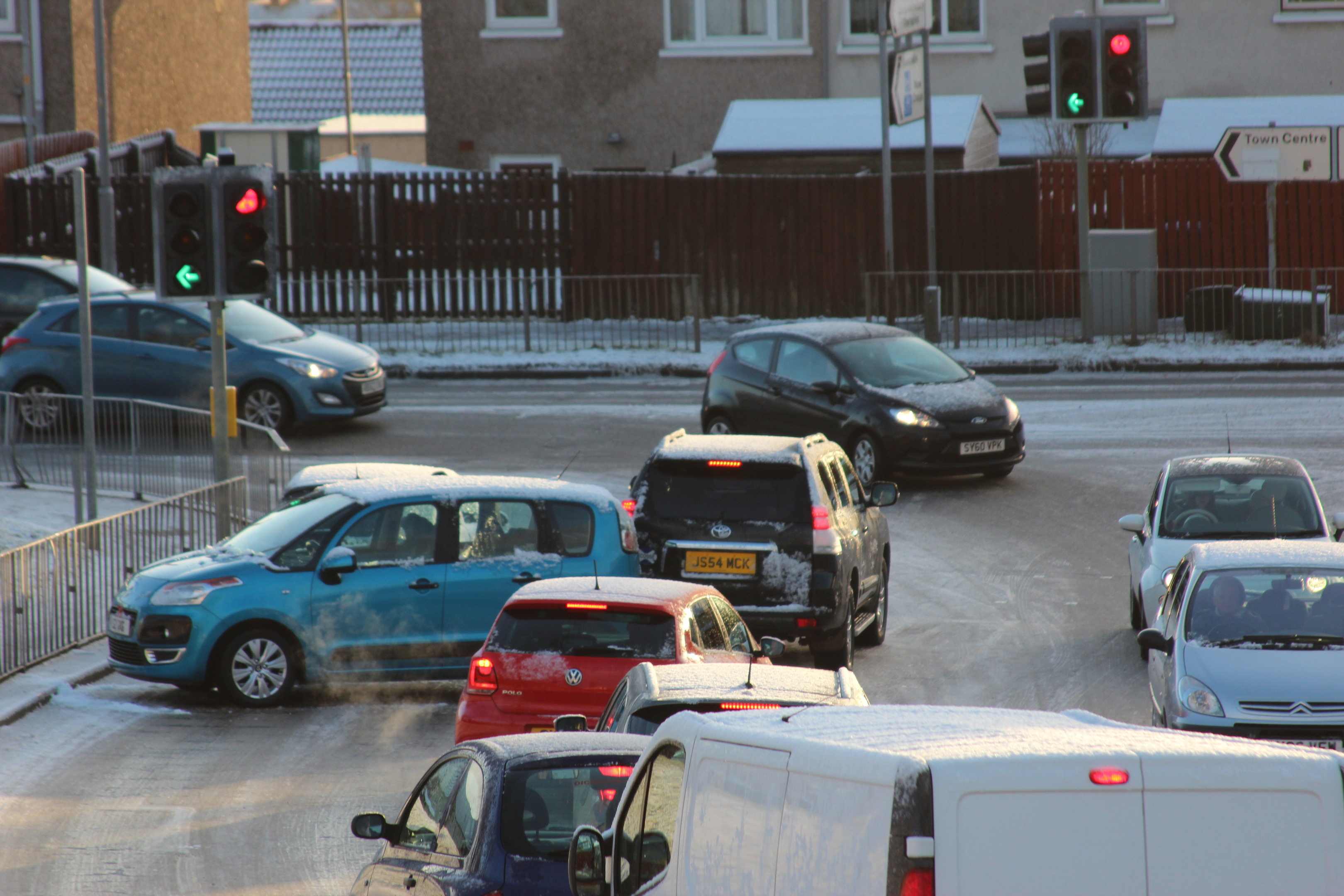 Ice on roads and pavements made driving and walking difficult in Inverness this morning.
This photograph shows a car which has slid sideways on ice after trying to stop at a set of Inverness traffic lights.
The junction at the bottom of Leachkin Hill was the scene of the incident which happened at 8.10am.
No one was hurt in the minor collision.
David Edes, of 44 Brudes Hill, was passing when it happened and took the photograph.
He said: "I went down the hill at 6.45am and it was like a sheet of glass. I have a four wheel drive myself and it was iffy. The pavement gritters were out at that time but the road gritter lorry wasn't there until about 9.45am.
"It is a hospital route and it is a bus route that should be given priority for gritting."