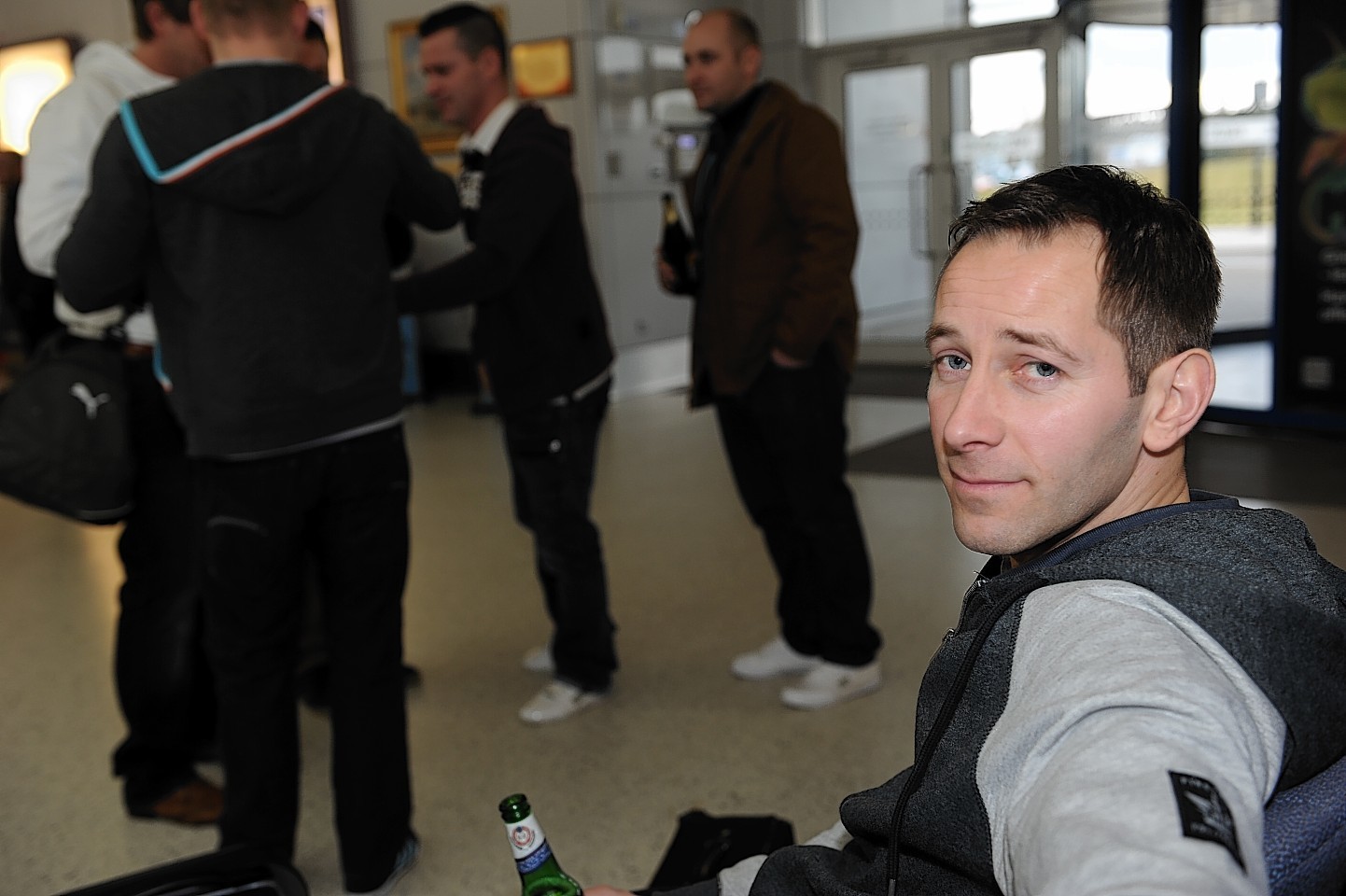 Debris on the runway caused chaos at Inverness Airport yesterday, with one plane forced to circle overhead for an hour before landing.
Flybe's Dublin to Inverness flight landed 55 minutes late after it was kept in the air to allow airport workers to clear the runway.
Reports that the problems were due to a hole in the runway were denied by airport operators Highlands and Islands Airports Ltd (Hial).
Radar images of its path showed the Flybe plane flying back and forth over the airport and Inverness.
EasyJet's Bristol-Inverness service was also forced to circle for a short time.
But an earlier flight – from Belfast – was diverted to Aberdeen and passengers bussed back to the Highland capital.
Scores of passengers on the return service to Northern Ireland were left stranded in the Highlands after their flight was cancelled.
They included 15 members of an Inverness stag party due to spend the weekend playing golf.
Yesterday bridegroom Mark Sanderson was drowning his sorrows in the terminal while the group tried to save the short break.
By coincidence, his fiancee Morvern MacDonald and her hen party flew to Manchester, their flight only delayed by the runway problems.
The couple are due to marry at Lochardil House Hotel in Inverness in four weeks.
Mr Sanderson, 39, said he was frustrated at the lack of information coming forward from the airport.
He said: "We've been here since 11.15am. We got through security and heard that there was a delay but then it was cancelled for what they said were technical difficulties.
"It's just been a shambles. I booked everything, the hotels and the golf, and we can't afford to go anywhere else."
The issue had a knock-on effect on later flights, with delays to several services.
A Hial spokesman said: "There was a brief interruption due to debris on the runway but operations are back to normal."
He said that the debris was from a previous repair to the runway but gave no further information.
A Flybe spokeswoman said: "Flybe can confirm that there was no issue with flight BEE214. The delay is due to a technical issue with the runway at Inverness Airport."