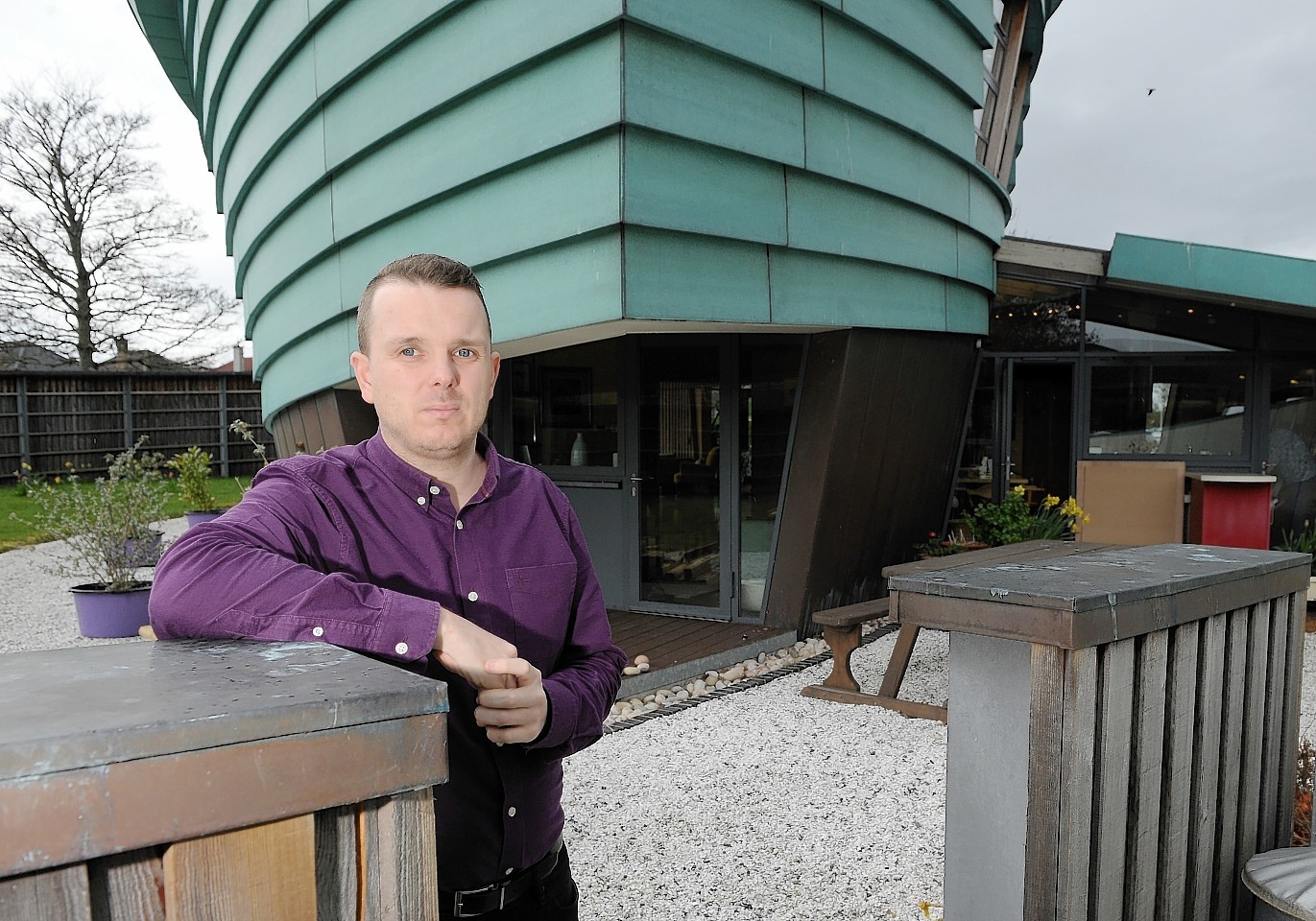 Police are hunting for a "despicable" thief who tried to steal a safe containing charity donations from a Highland cancer centre.
The raider made his getaway by bicycle after smashing his way into the Maggie's Highlands building in Inverness.
The incident happened around midnight on Sunday at the charity's purpose-built venue in the grounds of the city's Raigmore Hospital.
The thief is thought to have used heavy tools to shatter the reinforced glass window of the centre's kitchen.
He then managed to drag the heavy safe, containing charity donations, through the building and outside – scraping and damaging the floor – before fleeing on a mountain bike empty-handed.
Hospital security staff raced to the scene after the burglar alarm was triggered and the safe was retrieved some yards down the road, damaged but unopened.
The centre suffered extensive damage in the raid and various sessions had to be cancelled yesterday so repairs could be carried out.
Maggie's Highlands fundraiser manager Andrew Benjamin, who was contacted by police at 1am, said he was "disgusted" by the break-in.
"The safe has been ruined. We had to shut the centre temporarily and cancel three programmes we lay on for people affected by cancer," he said.
"This is a charity that gives so much to the community and helps so many people. Many people rely on this and yet one individual wants to come in and ruin that for everyone."
Carole Bridge, centre head at Maggie's Highlands added: "We were greatly saddened to discover that a break-in occurred. Thankfully, the police have been able to recover the safe unopened.
"We are working closely with the police during their investigation and are taking their advice on ways we can further increase the security of the centre and reduce the chances of similar incidents occurring in the future."
She added: "I'd like to reassure all of our visitors and supporters that the centre is now open and our full programme of support is available providing free practical, emotional and social support to people with cancer and their family and friends across the region."
She offered thanks to the local community, police and Raigmore Hospital staff for their support.
Last night Highland councillor Ian Brown, who is also a maintenance electrician at the hospital, appealed for anyone with information to come forward.
He said: "This is absolutely terrible that somebody would stoop to this level of crime.
"Obviously, we hope that they will be caught as soon as possible."
Police confirmed the incident happened at 12.10am and said the thief fled on a black and grey mountain bike heading towards Culcabock Road. No description of the suspect was released yesterday.
Detective Inspector Derek McGillivray said: "This attempt to steal funds from the centre is a despicable crime and I would urge anyone that has any information about the incident, or may have seen someone acting suspiciously in the area at the time, to contact us on 101 or Crimestoppers, anonymously, on 0800 555 111."