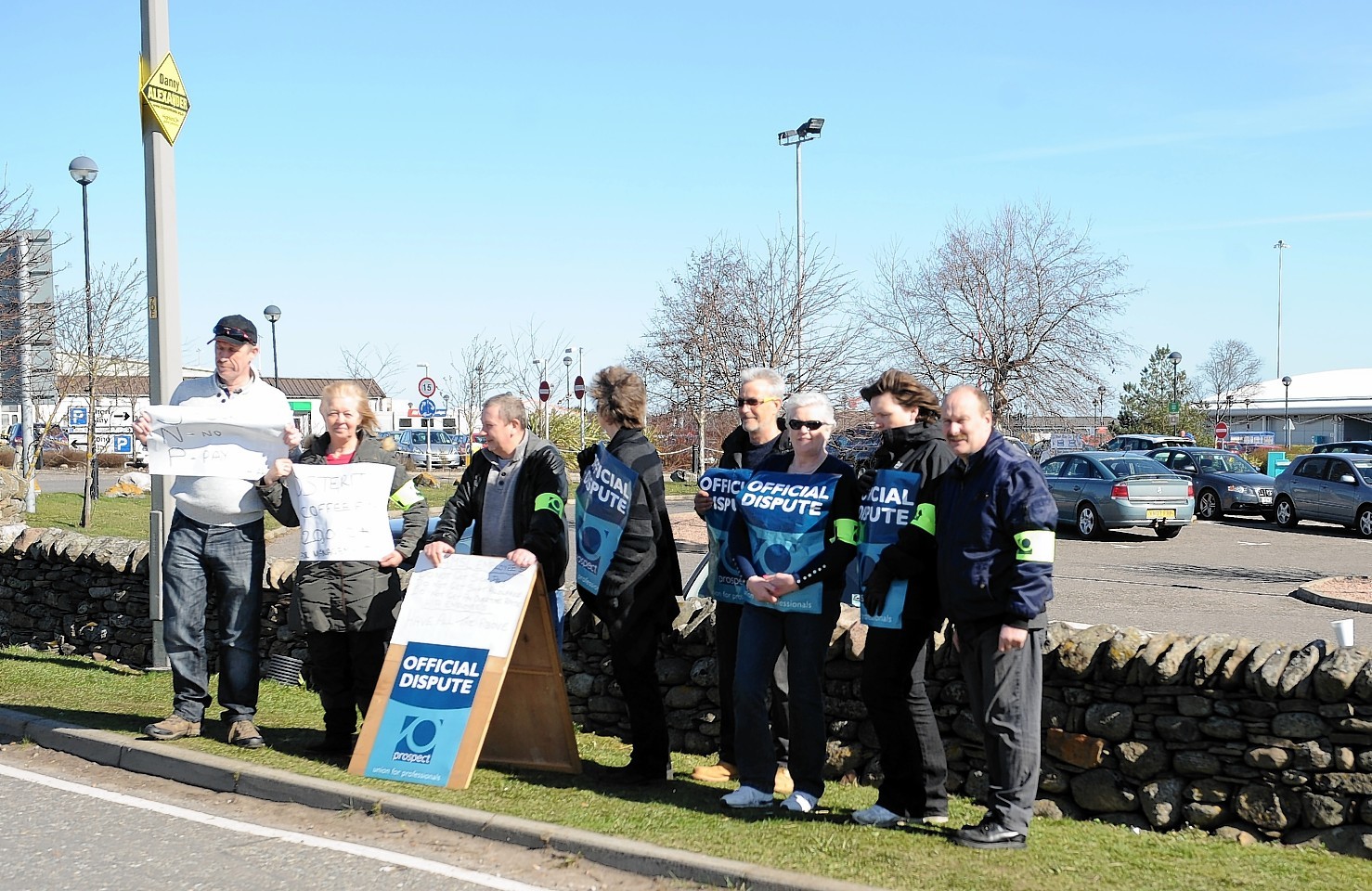 The two sides in the north airports dispute are optimistic of finding a solution following talks yesterday afternoon.
A small delegation from Highlands and Islands Airports Ltd (Hial) and the Prospect union met at a private location away from Inverness Airport at around lunchtime.
A spokesman for Hial described the discussions as "ongoing" and said both parties "remain hopeful of finding a solution."
That was echoed by Prospect union national secretary Alan Denney, who said: "A positive meeting took place. A dialogue continues and we hope to make progress.
"We're in a position where we're expecting to get a formal offer which, on the basis of positive dialogue, should be positive news.
"But I'm a great believer in not saying there's an offer until we have one. We have a good idea of what the shape of it will be and we had enough on paper to talk about, but there's work to be done."
Bosses announced earlier this week that they were preparing to make "a formal offer".
Prospect union members staged a 48-hour walkout last week in a row over disparity in conditions.
The action had little or no effect on 10 of the 11 Hial-run airports, as cover was provided, but the strike did force the closure of Dundee Airport.
Hial managing director Inglis Lyon sid he hoped the offer would "provide the basis for a meaningful, constructive dialogue."
The move has been welcomed by Prospect national secretary Alan Denney.
His union is currently on a "work to rule" and has warned of further stoppages if a solution is not found.
Hial is concerned that, despite awarding a 30% basic pay rise over the past six years, Prospect has pressed for a basic increase of 5% and "equalisation" with Hial's terms and conditions, which it claims would amount to an almost 30% increase in pay.
Hial runs airports at Barra, Benbecula, Campbeltown, Dundee, Inverness, Islay, Kirkwall, Stornoway, Sumburgh, Tiree and Wick on behalf of the Scottish Government.
Ends.