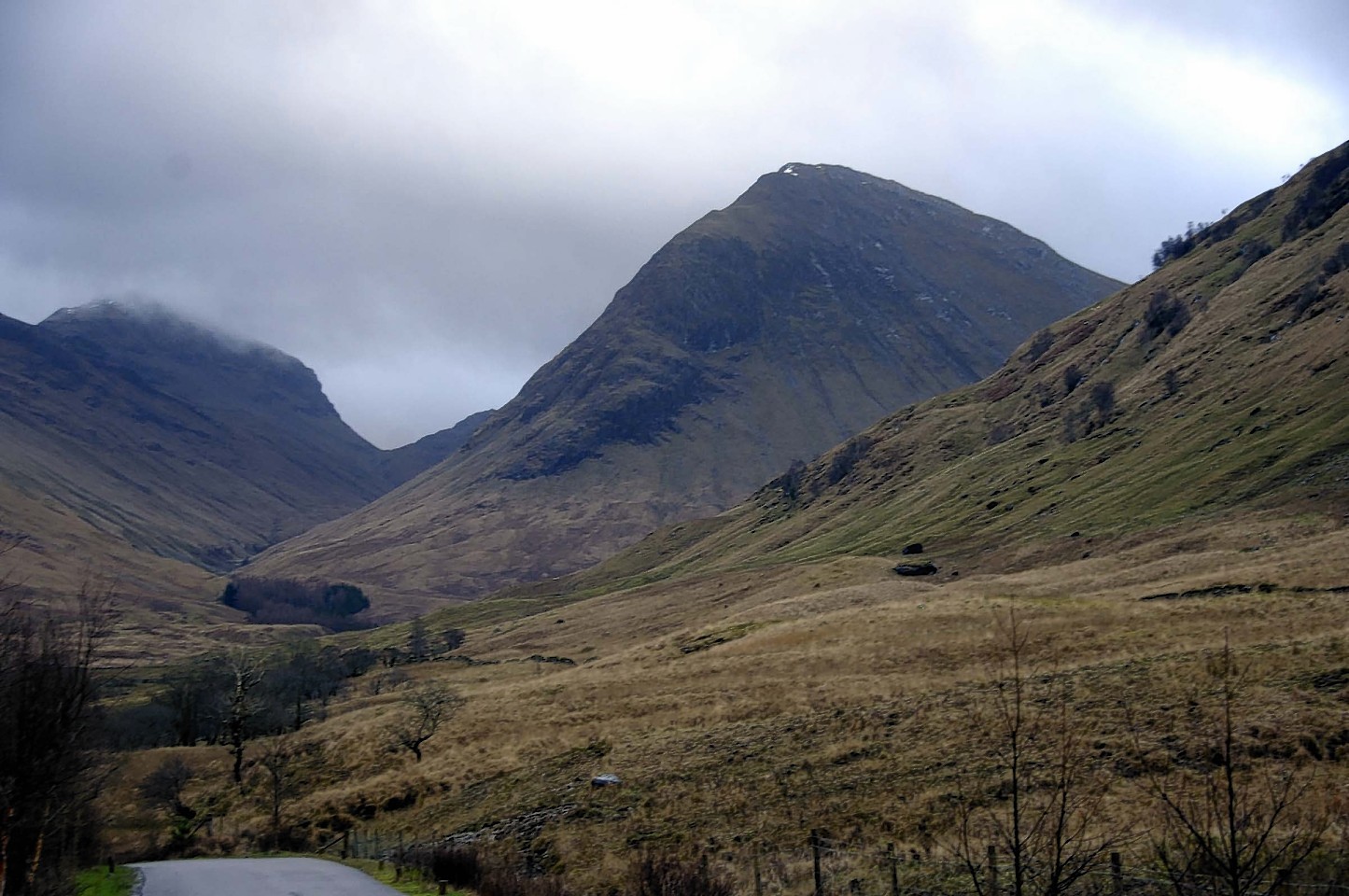 A climber has fallen more than 300ft on Meall Mor near Glencoe and survived.
The 41-year-old, who has not been named, was flown to safety from the hillside to Fort William where he was then transferred to the town's Belford Hospital with multiple injuries.
Police said the injuries were not life threatening.
The alarm was raised at midday yesterday.
Police were told that two men from outwith the Highlands were walking in the area when one slipped and fell.
Members of the Glencoe Mountain Rescue Team attended and were assisted by HM Coastguard helicopter, Rescue 951.
Brian Bathurst, deputy team leader with the Glencoe Mountain Rescue Team, who co-ordinated the rescue, revealed that the injured man managed to stop his fall just short of another serious drop.
He said: "The man appears to have fallen off a ridge line he was walking down and he's taken a tumble down a relatively steep hillside. He appears to have just slipped and started tumbling and couldn't stop.
"This is a grassy slope with rock and scree in patches, and he came to a rest on a flatter section, but had he gone beyond that he may well have travelled quite a bit further down.
"He's fortunate to have stopped where he was. Shortly after that was a steeper more rocky drop off – a more vertical section of about 10-12m – which could have resulted in much worse injuries.
"The casualty was taken off the hill to hospital in Fort William. I'd say he's had a lucky escape."