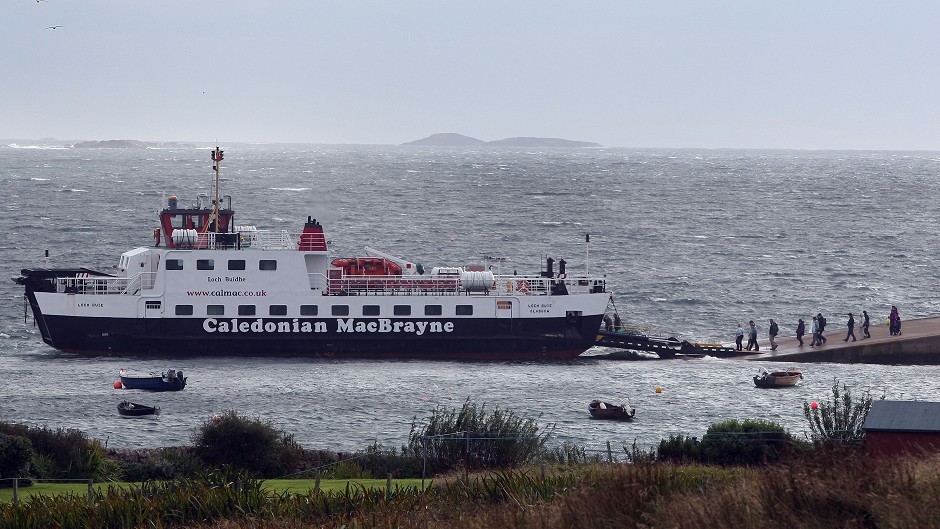 Talks between the two sides in the CalMac Ferries dispute were postponed yesterday. (Mon)
It was hoped that the scheduled meeting would find a resolution in the ongoing row over jobs, conditions and pensions.
Part of the dispute concerns the tender process for the Clyde and Hebrides Ferry services.
CalMac and private company Serco are the two bidders for the multimillion-pound contract.
Between 600-700 workers staged a 24-hour walk out on Friday, crippling much of the network on the west coast.
Only nine of CalMac's 27 services were able to operate.
A second union, the Transport Salaried Staff Association, will ballot its members on strike action later this week.
It is feared that a second strike could be called – at the height of the tourist season.
The union, whose members work in ticket offices, has fears over the tendering process for the new ferry contract.
A CalMac spokesman said: "Further discussions had been scheduled to take place today between representatives of the company and representatives of the RMT and TSSA unions with a view to resolving the issues currently under dispute.
"Unfortunately, due to unforeseen circumstances, it has been necessary to postpone these discussions and we are currently looking to organise a new date and time to allow them to take place. Further updates will be issued when appropriate."
Geoff Martin, of the RMT, said the union had nothing to add to the statement.
But he said it was hoped to rescheduled the talks soon.