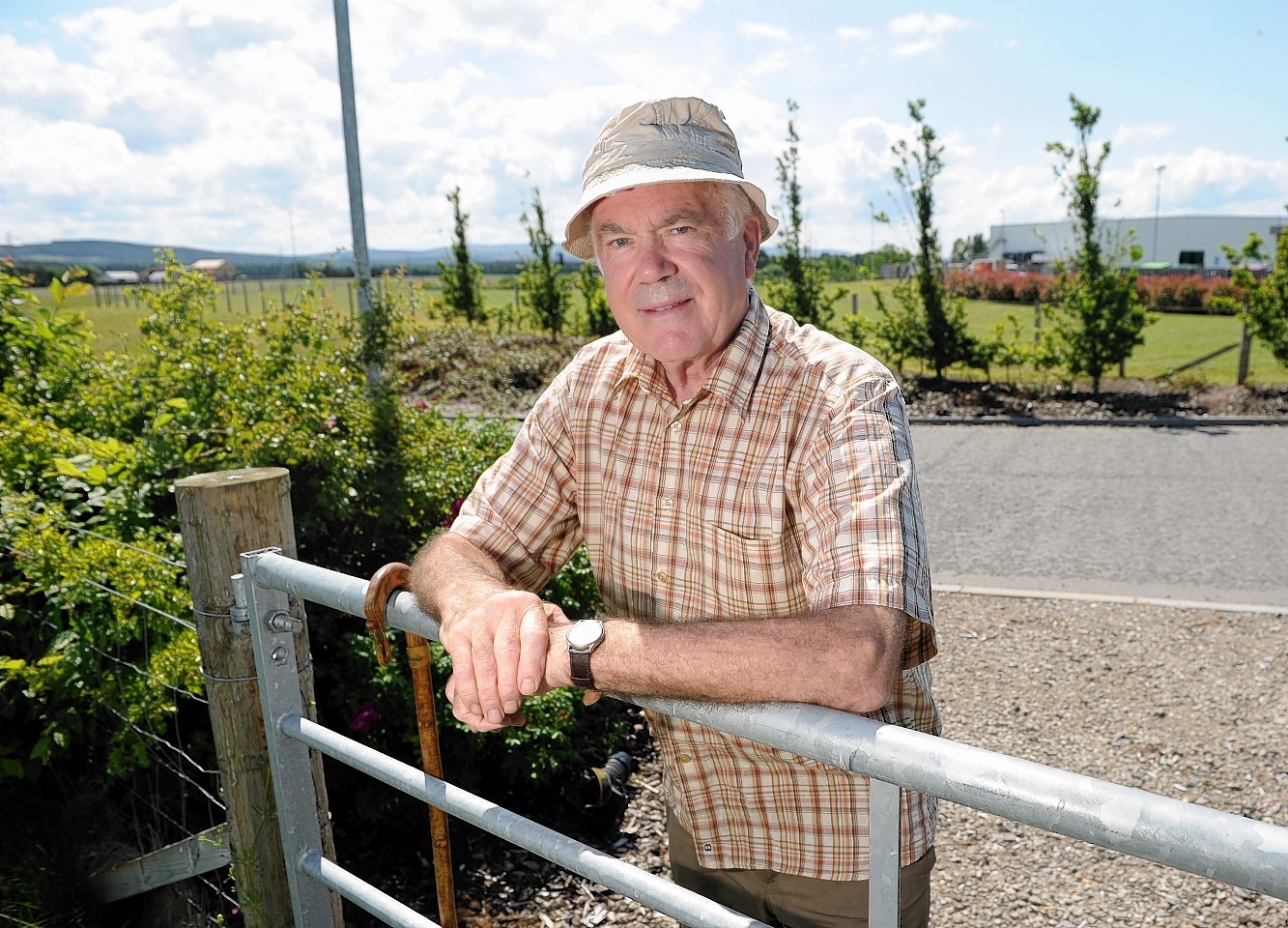 A revised £12million proposal to bring more shops – and more than 100 jobs – to Nairn have been lodged with Highland Council.
Developer Ziran Land has revised proposals first brought forward nearly a year ago, this time setting out a slightly larger proposal covering four-and-a-half acres on the Balmakeith industrial estate.
Four retail units would be created if the plans are approval, and discussions are already underway with four major companies – including two food specialists.
In response to previous consultations, a proposal for a pub and restaurant have been dropped.
Budget supermarket Lidl is also no longer expected to be part of the development, which neighbours Sainsburys.
Locals opinion is divided about expanding edge-of-town stores in Nairn, with high street traders fearful of the competition while shoppers are keen for more choice.
John Liggins, a spokesman for Warwickshire-based Ziran Land, said: "We received such good public feedback to our retail proposals – 91% of respondents were in support – that we've been working hard to refine our plans to best suit Nairn.
"We propose to bring new, national retail names which can't be accommodated in the town centre. This will attract more shoppers into Nairn and with our signage proposals we should be able to attract more shoppers into the town centre.
"We're very excited about our new, improved scheme. Although these plans have taken longer to develop, we feel we now have the right balance for Nairn."
A formal planning application is expected to be submitted later this year – following fresh public consultation including an exhibition at Nairn Community and Arts Centre on August 28.
Marie Matthews, who owns Caledonian Craft Connections on The Brae in the centre of town, feared that "outdated, out-of-town retail plans that have destroyed the high street down south and in major cities" would do Nairn no favours.
Suburban Community Council chairman Dick Youngson said: "We're all for it, but a little disappointed Lidl aren't coming in."
Tommy Hogg, of River Community Council, said: "I know there is some resistance among high street traders, but I think this is badly needed and can only do good for the town."