 A new writing competition has been launched to promote the legacy of the renowned Black Isle geologist and writer Hugh Miller.
The national initiative has been organised to mark the anniversary of his birth in 1802.
Hugh Miller is one of Scotland's best known geologists, and is also widely recognised as folk historian, a founder of the Free Church of Scotland, and campaigning editor of the Witness newspaper in Edinburgh.
His museum in Cromarty, run by the National Trust for Scotland, is now a popular visitor attraction.
The competition is open to all ages, with entries invited of up to 200 words for under 16s, and up to 1,000 words for adults.
Entrants are encouraged to produce new creative writing, which can be a response to Mr Miller's own writings, a visit to the museum, or descriptions of their own adventures in fossil-hunting, or other forms of exploring Scotland's natural riches.
It has been set up by the Scottish Geo-diversity Forum, partnered by Edinburgh Geological Society, The Friends of Hugh Miller, Lochaber Geopark, Our Dynamic Earth, Geobus and the Scottish Centre for Geopoetics.
Angus Miller, chairman of the Scottish Geodiversity Forum, said: "Hugh Miller's has done more than any other geologist to bring Scotland's rich geological diversity to public attention.
"His astute observations and impressive fossil finds deserve much greater recognition."
Entries for the competition will close on March 18, and the winner will be announced in Cromarty in May.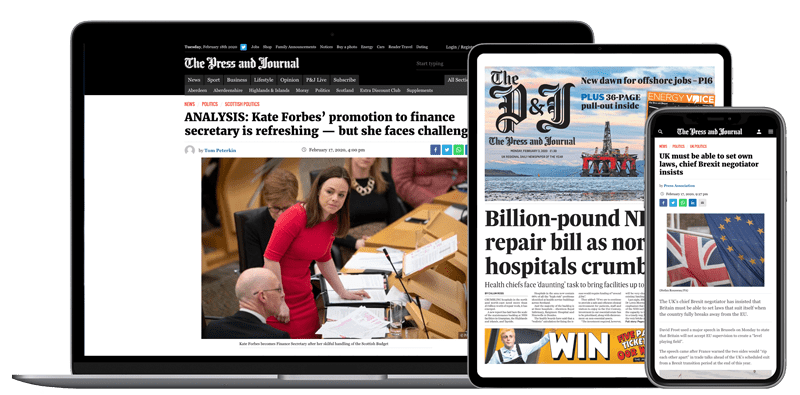 Help support quality local journalism … become a digital subscriber to The Press and Journal
For as little as £5.99 a month you can access all of our content, including Premium articles.
Subscribe