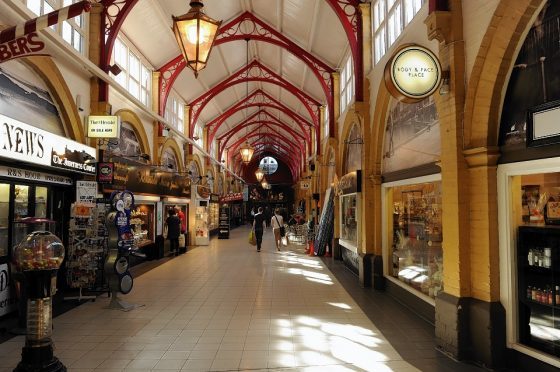 An outcry from traders over a proposal to privatise the management of the Victorian Market in Inverness has led to councillors deferring a debate on the issue.
A number of retailers raised concerns about the plans.
The council's city committee, meeting at the Town House yesterday, opted to postpone its debate at the last minute after receiving a letter from traders.
The matter will instead be considered in the New Year.
Committee leader and city provost Helen Carmichael said: "Due to the late presentation of a letter from interested parties which was given to me, with the agreement of members of the committee, we have deferred discussion of this item.
"I am disappointed after two meetings with traders that they have raised new concerns which were not raised at the meetings during which they were fully briefed of the proposals."
Councillors will be asked at the next city committee meeting to instruct the council to proceed to tender for management of the market. If implemented, the management contract will run for a five-year period.
Members will consider endorsing the "private management model as an appropriate method to gain better returns on the facility".
A phased approach is proposed for the implementation of a new management plan for the market "with stakeholder engagement a key factor in any proposed changes".
The market is an asset of the Inverness Common Good Fund which is managed by council on behalf of the trustees of the fund.
Replacement of the market's roof at a cost of £966,000 in 2012 and works planned for the Academy Street entrance will result in the property operating at a loss.
Gordon Grant, who has run Boarstone Tartans in the market for more than 40 years, said the proposals had alarmed traders.
"I think everybody is quite concerned. I think you would have to be on a different planet if you weren't," he said.
"According to rumour, all but two people signed a letter that went round, basically saying that it wasn't right to bulldoze it through.
"At the end of the day a charge means your rent is going up. If you've got a factor charge on top of your rent it would deter new tenants as well.
"If you've got somebody on the edge and you say 'right, we're going to hit you with another £2,000 a year', it could be the straw that breaks the camel's back for a lot of people."