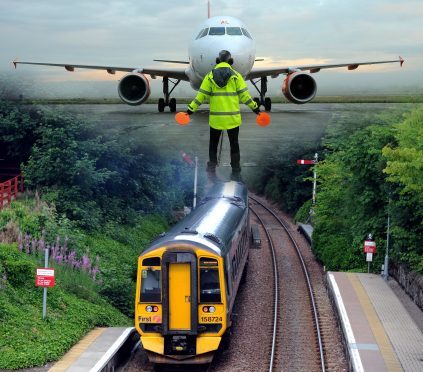 A railway station at Inverness Airport could be on track to open in 2017 – years ahead of schedule.
The project is part of the £170million masterplan to upgrade links between the Highland capital and Aberdeen.
A detailed planning application for a station at Dalcross is being drawn-up and is expected to be lodged with the local authority soon.
North politicians and business leaders have welcomed scheme, with Inverness MP Drew Hendry hailing it as part of "unprecedented period of development" in north transport links.
Frank Roach, Hitrans partnership manager, revealed that an assessment of the station's potential showed that for every pound invested, it would return at least £5 in benefits.
He also said he hoped the opening date would be as early as 2017, despite previous timetable suggesting it would be 2019.
Inverness, Nairn, Badenoch and Strathspey MP Mr Hendry said: "One of the biggest challenges in this area, for decades, has been the lack of meaningful transport infrastructure.
"But now we are seeing an unprecedented period of development in rail, road and air that will help us to realise more of our potential.
"The prospect of the airport railway station facility at Dalcross, as part of the £170million investment in rail between Aberdeen and Inverness, is another leap forward in our connectivity.
"It is great news that this looks like it is going ahead so quickly. For the people of Inverness and the wider Highlands, it means accessing the airport will be much easier, with the added bonus, for many people, of being able to leave the car behind."
He added: "This will provide real benefits to the Highland economy too and make visiting and setting up business in Inverness and around this constituency even more attractive"
Mr Roach said: "We'll be going to planning very soon for Dalcross station, hoping to be open for 2017 or 2018.
"It's not going to be called Dalcross station of course, it will be named after Inverness Airport, so we've ditched the Dalcross bit.
"It's got a very strong business case. It's got a benefit cost ratio of over five so that means for every pound that goes in, there will £5 worth of benefits back, so that's a really good start.
"So that's all good stuff that we're looking to take forward."
Inverness Provost Councillor Helen Carmichael said: "It seems to be an idea which has been around for an awfully long time and it's something that there is clear demand for.
"I would be delighted if they start to make progress, I think it would be a huge boost for everyone involved."
Inverness Chamber of Commerce chief executive, Stewart Nicol, added: "My understanding is that Hitrans think it is doable and it can start to happen relatively quickly.
"We would welcome it as a really important step for Inverness, the airport and the wider rail network.
"It would be a major step forward."
The process of seeking permission to develop the site began earlier this year when consent was sought for a new 150-space car park along with a platform which will form part of the finished station.
Inverness Airport operator Hial has also given its backing to the project, with work ongoing to determine how to link the rail stop with the main terminal building.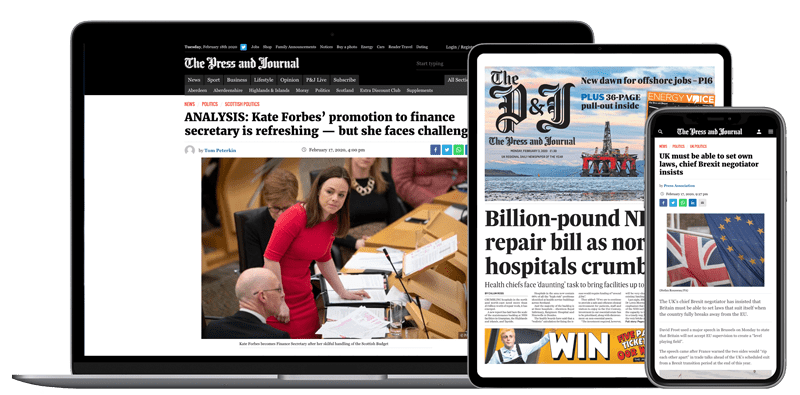 Help support quality local journalism … become a digital subscriber to The Press and Journal
For as little as £5.99 a month you can access all of our content, including Premium articles.
Subscribe