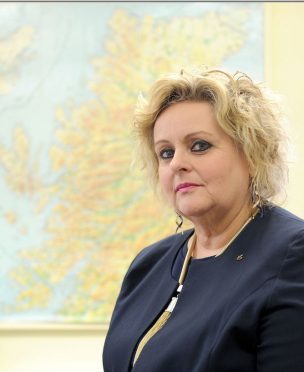 Opposition SNP councillors have snubbed a passionate plea for unity to tackle the Highland authority's unprecedented budget crisis.
The minority independent-led administration that stepped into the breach after nationalists split with the Liberal Democrat and Labour groups six months ago said yesterday (MON) it would press on with its quest to balance the books.
SNP group leader Maxine Smith issued a stinging critique of current efforts to bridge the council's £40million budget gap for 2016-17, claiming the independents had "failed to get a grip on things."
She said her group could no longer work "constructively" with the adminstration on its budget.
The former budget leader, cited "£12million savings not achieved from last year," which she said was "unforgiveable and unacceptable."
Councillor Smith said: "I was assured they were on course, then suddenly they failed to deliver."
In an email to the independents, council chief executive Steve Barron and other group leaders, she stated: "The SNP group are finding it difficult to work constructively with the administration over the budget going forward."
She pointed to key policy differences, a lack of defined savings options and – on a personal level – the absence of council leader Margaret Davidson, who is abroad visiting relatives over Christmas prior to finalising an imminent budget.
Mrs Smith added: "The only attempt I have seen at delivering the extra savings is to pay off whole departments of non-statutory services such as 'money advice'. This is indiscriminate and has been given no forethought.
"You do not appear to have a policy or protocol on what level of employees you will make compulsorily redundant. For these reasons, we do not see how we can be part of your budget, going forward."
Mrs Davidson could not be contacted yesterday.
Matthew Reiss, a member of the independents' five-strong budget taskforce, said: "I'm slightly surprised by the frosty tone. We understand the opposition have a job to do but we are keen to work with everybody regardless of political persuasion."
Asked where the savings would be made, he reaffirmed that "nothing is off the table."
He added: "Because the Scottish Government's announcement of the grant settlement was so close to Christmas, it would have been ridiculous to ask the council staff, who are working very hard at the moment, to produce a set of papers only for these to be rendered redundant after news of the grant cut was released.
"At one level, it's back to the drawing board because the scale of savings required is so much greater than most people expected."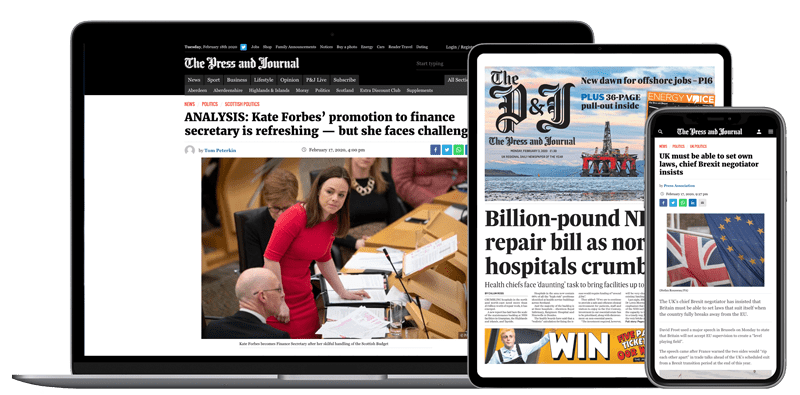 Help support quality local journalism … become a digital subscriber to The Press and Journal
For as little as £5.99 a month you can access all of our content, including Premium articles.
Subscribe