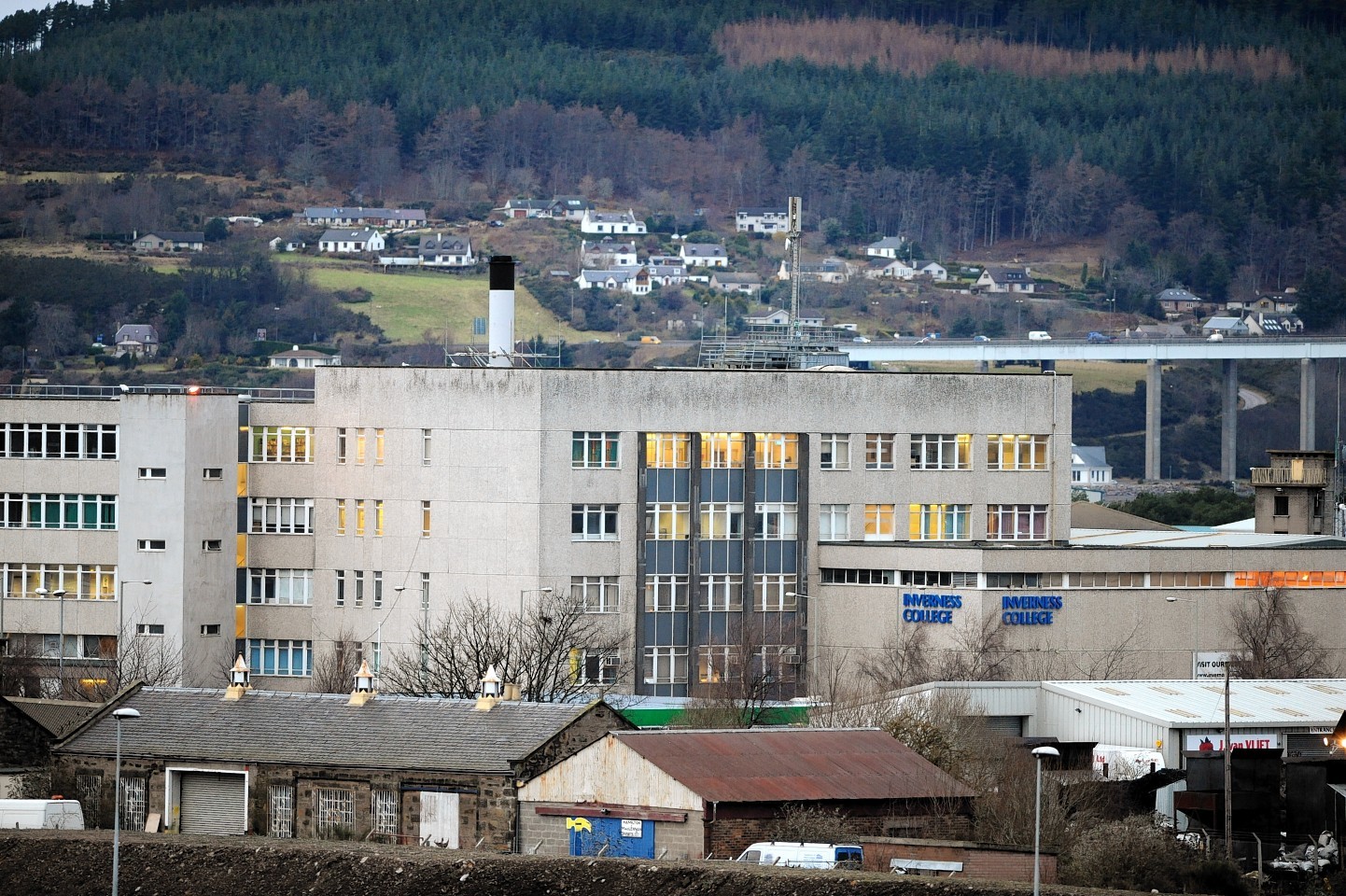 Inverness College's former headquarters will be put up for sale within the next few months, it has been confirmed.
The 1960s-built Longman Road campus has been lying empty since a new £50million facility at Beechwood opened last August.
But developers are expected to be given the chance to bid for the site when it goes on the market later this year.
The prime city centre location could be earmarked for new homes, or a retail or office development.
Highland Council officials have been helping Inverness College UHI and the Scottish Futures Trust prepare a planning guidance document for potential buyers to set-out the scope for development.
It would then be up to the successful bidder to lodge detailed proposals for the site, including whether to demolish the existing building or undertake a conversion.
City MP Drew Hendry last night predicted that there would be significant demand for the prominent site.
"It is important that this vacated building is not left to fall into disrepair, a view that will be shared by many people in Inverness," he said.
"As our city continues to grow I am sure there will be much interest in this location and I am always particularly eager to see brownfield sites put to good use.
"I hope that an innovative use can be found for this spot now that the college has moved to the new campus."
Various proposals for the Longman site have been mooted over the years, including a replacement for Inverness Prison, however it is believed that prison chiefs are now assessing other city locations.
This month, early plans were lodged to build a new court on the nearby land to the south-west of Burnett Road police station, which would free up Inverness Castle to be turned into a tourist attraction.
A spokesman for the Scottish Futures Trust (SFT), the investment arm of the Scottish Government, said: "SFT is working with Inverness College UHI on the disposal of its surplus assets and it is anticipated that the Longman Road site will be marketed later this year.
"Work has been carried out to prepare the site for marketing including a planning guidance document and supporting technical information to help inform developer proposals for the site."
A college spokeswoman said: "The college is working closely with the Scottish Futures Trust to manage the disposal of the Longman building."
The other main former Inverness College site, the B-listed former royal academy Midmills building, which dates from 1895, closed at the same time as the Longman campus last year.
Plans to turn it into art studios and retirement homes were revealed earlier this week.