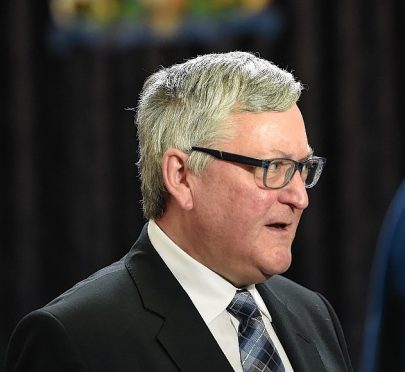 A "game-changing" tourist attraction has been pledged for Inverness Castle once the courts have moved out.
And the plans could involve a new extension being built to link it to the north tower.
Tourism Minister and local MSP Fergus Ewing said no final decision had been reached on what the castle would be used for, describing the building as the "most iconic" in the city.
The results of a public consultation published earlier this year suggested that a "strong majority" of people backed creating a new home for the city's museum and art gallery.
Mr Ewing said at yesterday's launch of plans for the new justice centre that "good progress" had been made on the castle's future and a working group would meet next week to consider next steps.
He revealed that one option being considered was creating a new link between the castle building and the separate north tower.
He said: "The question of what works needs to be done to the castle and the north tower is a very complex one.
"We have for example suggested that an architects' competition could be held to create a new modern building connecting the two just as an example.
"If there is to be something of that ilk then that too will take time."
He added: "The mistake would be to rush into things that require thought and deliberation and democratic involvement as is absolutely right.
"The important thing is we are not just starting today, the castle working group has been up and running I think for over a year or 18 months.
"We started off hoping that this day would come and taking an element of risk that the money would not be found.
"But now the work we've done and the consultation we've had already with the wider public has meant we have a lot of the initial work under our belt and now we have to think about coming to decisions about what to do with both the castle and the north tower."
Inverness Provost Councillor Helen Carmichael said: "This is an exciting and long awaited day for Inverness.
"The new justice centre will not only provide a fabulous new purpose built facility, but freeing up the castle will greatly enhance the tourism opportunities for the city and wider Highlands.
"This heralds the start of a really bright future for the city."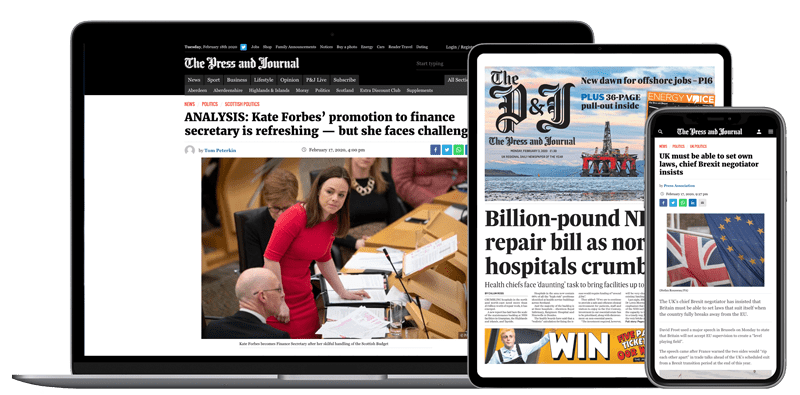 Help support quality local journalism … become a digital subscriber to The Press and Journal
For as little as £5.99 a month you can access all of our content, including Premium articles.
Subscribe