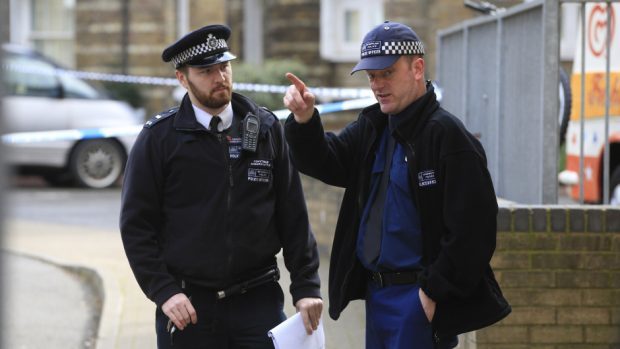 The decomposed remains of missing police officer Gordon Semple were discovered after a neighbour alerted Scotland Yard to a "smell of death" coming from a housing estate flat.
The body of Pc Semple, 59, was found at a property in Southwark, south London, on Thursday and a 49-year-old suspect was arrested at the same address.
The officer's brother, Ronnie Semple, said in a statement that his death had left the world of his family and his partner Gary "a worse place".
A man whose brother lives upstairs from the flat where Pc Semple's body was found confronted the person living at the property about the stench, and said the occupant had put scented candles outside his door to disguise it.
Martin Harris said the door was answered by a Mediterranean-looking man wearing blue Speedo-type swimming trunks and glasses, who was "as cool as a cucumber".
Mr Harris told the Telegraph: "I asked him what the terrible smell was and he apologised and said he was cooking." Still concerned, he contacted the police.
Heather Brown, who lives in the block next door to the flat, which police forensic teams are scouring for evidence, said the candles had been outside the door for a "few days".
Ms Brown, who has lived on the estate for 30 years, said the housing block where Pc Semple's body was found was full of short-let tenants, describing it as a "very quiet place" where there were "never any problems".