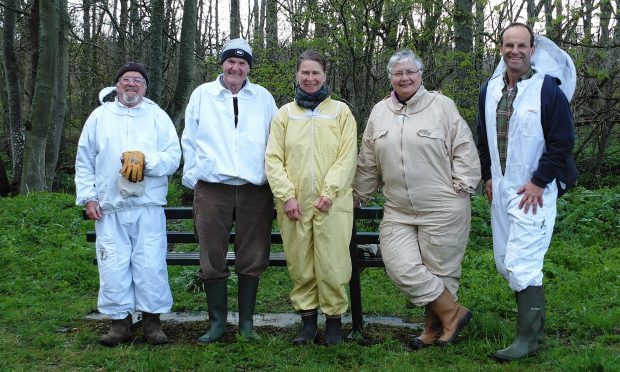 A team of beekeepers went into action to rescue a colony of the wild insects after the tree where they built their hive was blown over.
Members of the Nairn and District Beekeepers Association had been monitoring the colony for some time and planned to move it anyway because the rotten alder which had been their home for about seven years was unstable.
It fell across a public path next to the River Nairn after being buffeted by high winds.
A dog walker spotted it and contacted the police, and the beekeepers were called to remove the colony.
The hive has been successfully rehomed in the garden of Ann Chilcott, the area representative for the Scottish Beekeepers Association.
She said the insects would not have survived for long had they been left where they were in the rotten wood.
It is thought they were formerly a privately-owned colony which had settled in the wild.
Mrs Chilcott said it was rare for a site such as the one at Nairn to be occupied for so long.
The bees were removed from the tree after the beekeepers cut away parts of the extensive honeycomb inside the rotten wood, along with the queen bee.
Remarkably, none of the beekeepers received a single sting during the rescue mission.
Mrs Chilcott said: "We have to thank the vigilance of the dog walker who contacted police about the tree.
"We had to remove the bees as soon as possible. If they had been left for long they would have perished."
She added: "They seem to be healthy and they are really quite placid.
"I've been involved with rescuing some other colonies and they have been very defensive."
She plans to keep the bees and monitor them as they settle into their new hive.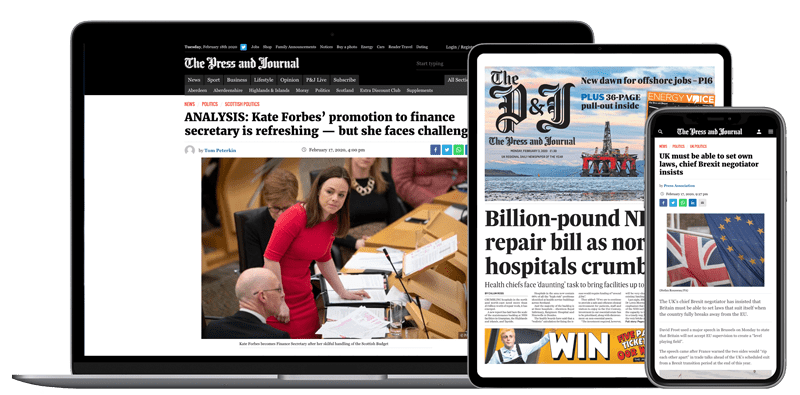 Help support quality local journalism … become a digital subscriber to The Press and Journal
For as little as £5.99 a month you can access all of our content, including Premium articles.
Subscribe