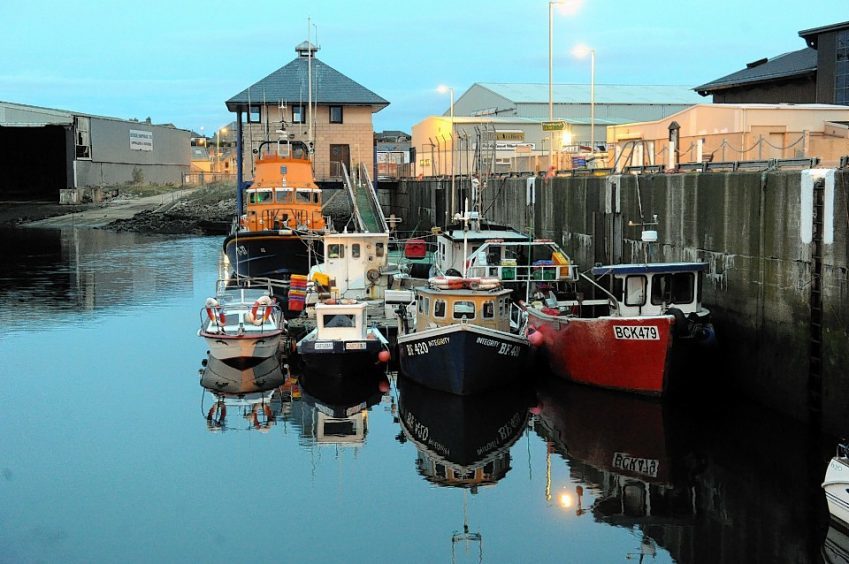 Moray Council is poised to introduce a series of measures to make the region's harbours more profitable.
Last year, the local authority learned that its six ports were operating at a collective loss of about £135,000.
Tomorrow, councillors will meet in Elgin to debate proposals for a new operating model at the ports.
A report to members outlines the significant role harbours could play in boosting the financially struggling authority's coffers.
Transportation manager, Nicola Moss, said: "Moray's harbours have an important role to play in the economic life of the area – supporting the fishing industry, enabling the movement of cargo for the whisky trade, and supporting leisure activities and tourism.
"There are opportunities for the harbours to grow and develop in support of these activities."
A wide-ranging study of the costs imposed for berthing at Moray's ports revealed that the region was missing out by charging well below the national average.
Council officers believe revising the pricing system and launching individual development projects aimed at boosting each harbour could turn the ailing enterprises into money-spinners.
Increasing leisure charges across the board could bring in at least £37,000 in additional revenue.
Councillors have also been asked to axe a discount for boat owners aged over 60, as the scheme has "no obvious justification" and "is not offered at non-Moray harbours".
Officers suggest promoting the new Cullen Sea School to lure visitors to the village's port to learn seafaring skills.
They believe Portknockie harbour could be rejuvenated as a tourist hotspot by creating camping pods and holiday homes at the shore.
Burghead harbour, they believe, could be boosted by making the most of its links to the village's Pictish past.
And councillors have been advised that the future of the region's biggest harbour, at Buckie, is as a link in the supply of energy from offshore windfarms.
Buckie councillor Gordon McDonald said: "We really need to promote the harbours in Moray and try to better promote the assets we have.
"Especially in Buckie and Burghead, there is scope to increase cargo traffic and other enterprises such as offshore renewables."
Public consultation on the plans will start this month, if they are approved by councillors.