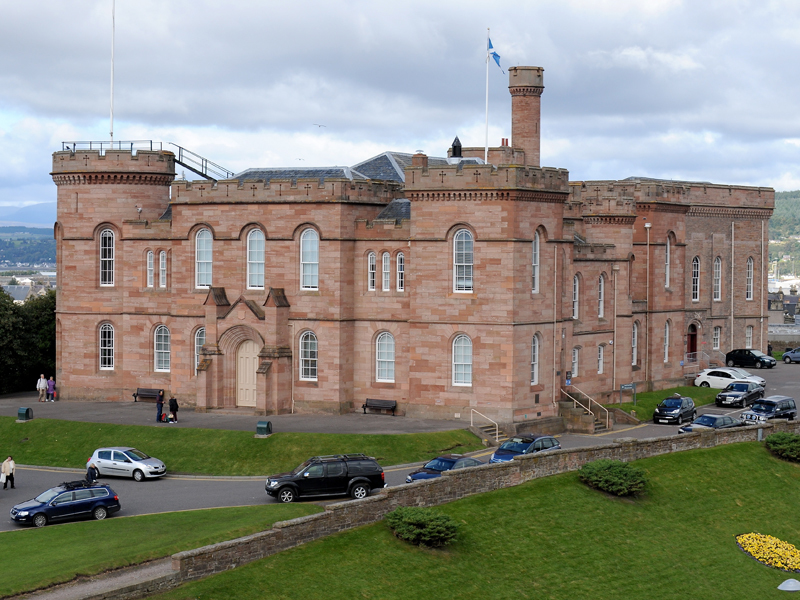 An Inverness man was jailed for 20 months yesterday for downloading thousands of child pornography images and videos.
Scott Cunningham, of 39 Milton Crescent, admitted to officers on September 24 last year that he had been doing it for a period of six years and told them where to find it.
Inverness Sheriff Court heard previously that Cunnigham had downloaded 6,255 indecent still and video images, with more than 1,000 being of the most graphic kind.
The 457 videos recovered from a desktop, a hard drive and two laptop computers, lasted a total of three days, 14 hours and 37 minutes.
Yesterday in court Sheriff Margaret Neilson said only a custodial sentence was appropriate given the number of images and videos concerned.
Sentence had been deferred for the production of background reports.
Fiscal Roderick Urquhart previously told the court that when officers entered Cunningham's home he became emotional and told them he was glad they had come before leading them to his laptop upstairs.
Cunningham admitted to downloading indecent images of children using a peer-to-peer software programme. In total, 6,255 indecent images were recovered that remained accessible by the accused at the date of the police search.
The images and videos were created between September 16, 2009, and September 24, 2015, and showed predominantly female children, estimated to be aged between four and 14 years.
Defence solicitor Aileen Macinnes said during her plea in mitigation that Cunningham viewed what he had done as "similar to watching television in that these images he was viewing were not necessarily real, and that's eventually how he justified it to himself".
She added that a custodial sentence would do little to address the cause of Cunningham's behaviour, and that on release he would have no job and be in danger of falling into the same spiral of offending.
Sheriff Neilson said: "Given the number of images involved in total, but also in particular the number of videos at category A level, and the six-year time period involved in this offence, I have concluded only a custodial sentence is appropriate."