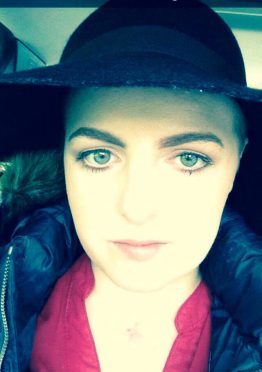 Inverness judo star Stephanie Inglis has been given a makeover as she continues her remarkable recovery from a motorcycle accident.
Photos of the Commonwealth Games medallist's new look were released by the Save Steph social media page yesterday afternoon.
It is the first time that new pictures showing the athlete's face have been published since her accident in May.
The makeover was donated to the 27-year-old by Falkirk company Sno Creations in advance of an upcoming television appearance.
A recent update by the social media page revealed that the judo star has been making "great progress" and has managed to get out for walks in her chair and for dinner.
It said: "Stephanie can now walk for a small time alone and do a few steps, she gets tired easily as the body and mind still recovers, but every week she gets stronger.
"Watching Stephanie's recovery has been inspirational. Her positive attitude to what's happened to her is beyond inspiring and she is so intent on making a full recovery that it's a joy to watch.
"Her goal is just to try and get home so she can continue her recovery there, that's the next step. Keep writing and visiting her it makes long days so much better."
Ms Inglis, who is from Daviot, suffered serious head injuries in a freak accident when her skirt caught in the wheel of a motorcycle taxi and pulled her off the bike on May 10.
The athlete had been working as an English teacher in Ha Long in Vietnam and was on her way to work when the accident happened.
Local doctors initially gave her a 1% chance of survival but she pulled through and returned to Scotland in June in a special flight from Bangkok.
She is currently in a rehabilitation centre in Fife.
The athlete won a silver medal in the 2014 Commonwealth Games in Glasgow.