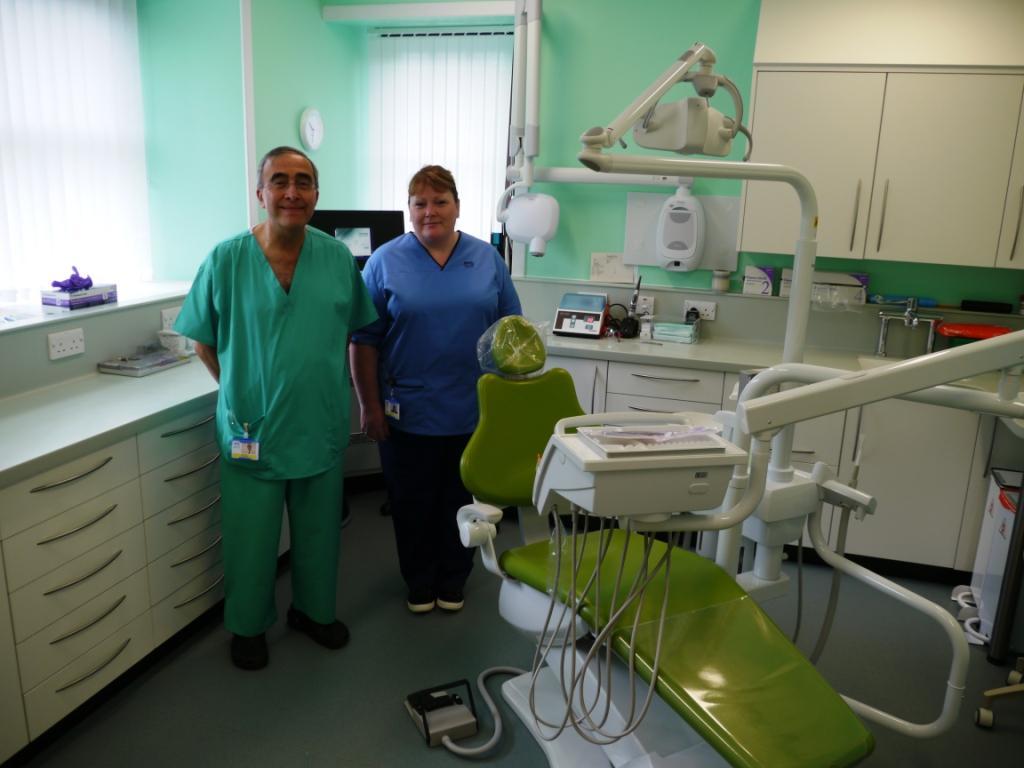 A new health centre has opened in Harris, bringing a range of services under one roof.
The £950,000 centre in Tarbert was created after renovation of the old Doctor's House, which had been empty for several years.
A number of the traditional features, including the staircase, have been preserved.
The new centre offers increased dental provision in Harris, with two new state of the art dental surgeries created – one of which is also used as a training facility.
There are also various additional multi-purpose clinical areas for visiting services, including physiotherapy, podiatry, and speech and language therapy.
Additional office space within the new facility provides a base for community nursing teams and for community psychiatric nurses.
The local GP practice has also been renovated as part of the project so that the building becomes one multi-purpose clinical centre.
Local health board chairman Dr Neil Galbraith, who opened the centre, said that he had every confidence that the new facility would be widely regarded as a "centre of excellence."
Dr Galbraith added: "The best compliment I can pay to the architect is that the new hub is completely unrecognisable from what it used to be. It's great to see all the facilities brought together and I believe this will be of huge benefit to the local population.
"It is a health facility, but is equally a community facility for the people of Harris, and the services provided here for the community are what the new hub is all about. I really hope the hub here in Harris will provide a model for what we may do elsewhere. I have every confidence that Harris Health Hub will be regarded as a centre of excellence."
NHS Western Isles chief executive, Gordon Jamieson, said: "I am absolutely delighted that the new Harris Health Hub was completed on schedule, providing an excellent new facility for the local community."