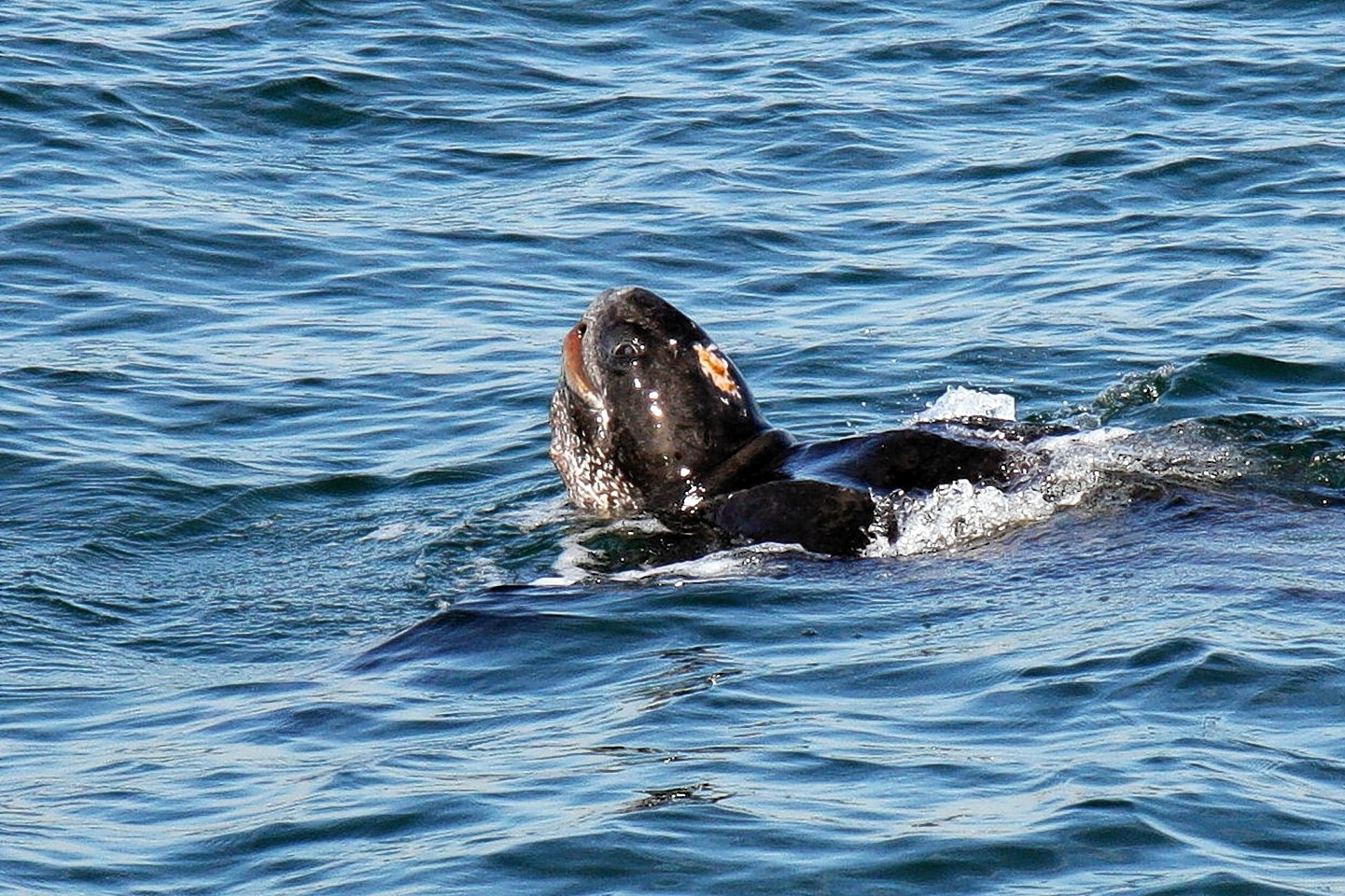 An extremely rare visitor has been spotted in Hebridean waters in the form of a leatherback turtle.
The turtle was seen by guests and staff from Basking Shark Scotland on Thursday on the first day of its four-day Hebrides tour.
The tour company's Rigid Inflatable Boat (Rib) had headed to the isle of Tiree from its Oban base looking for basking sharks and other large megafauna.
After firstly encountering a large pod of common dolphins, they headed out to the remote Skerryvore lighthouse. With the sea conditions not so favourable in this exposed location they returned to more sheltered waters.
After stopping the boat to sample the water column for plankton to show the clients what sharks eat, one of the passengers spotted a strange object around 160ft away.
Basking Shark Scotland owner Shane Wasik said: "At first we thought it could be a seal, but then a small head broke the surface, leaning back to take a breath of air. At this moment our head guide Luke Saddler excitedly repeated 'Leatherback turtle, leatherback turtle, leatherback turtle!', whilst looking through his binoculars."
The large turtle took one last breath before diving.
Mr Wasik said: "Unfortunately we were unable to capture an image as we didn't have time to reach for the camera and despite staying in the area for around an hour it did not surface again nearby. This was the first time our entire team and passengers had encountered such a creature and all were extremely elated.
"This is an extremely rare sighting for the Hebrides and a first for myself and also for our tours. As a marine biologist, this is very exciting sighting and a bucket list experience for clients and crew alike. Although I was disappointed not to capture an image, I will certainly remember this for the rest of my life."
The leatherback turtle is the largest turtle in the world and is a rare visitor to the Hebrides in summer. It's diet consists mainly of jellyfish and the team had spotted a number of lions mane and moon jellyfish in the area.
Leatherback turtles can grow to over 110stones and more than 6.5ft in length. They have a large distribution and are considered to be large ocean travellers with huge migrations from areas of breeding to other locations of good food source. They are found within all tropical and sub tropical oceans and their range extends will into the Arctic circle.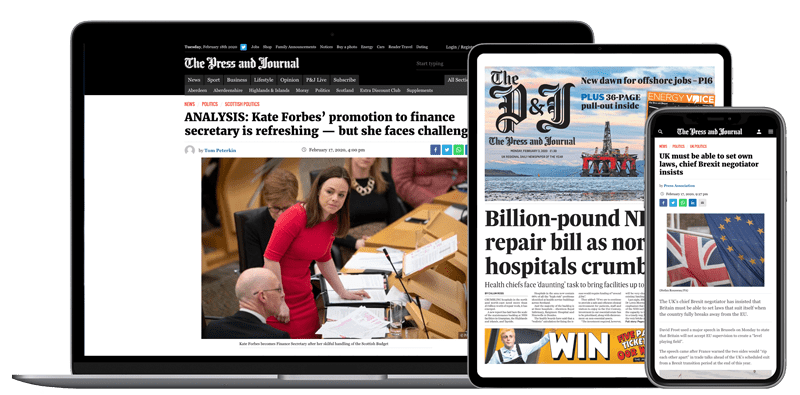 Help support quality local journalism … become a digital subscriber to The Press and Journal
For as little as £5.99 a month you can access all of our content, including Premium articles.
Subscribe