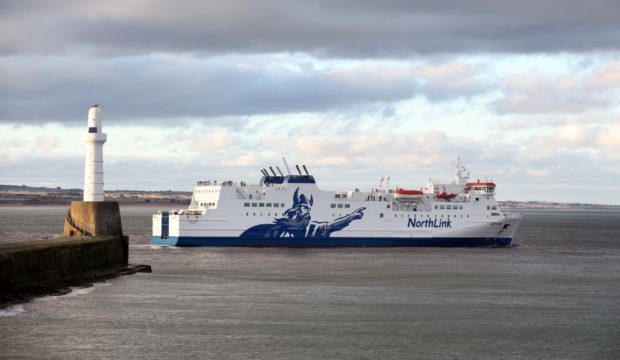 No additional cabins can be built on NorthLink's ferries due to safety regulations – but four extra berths will be installed in the coming months.
Last week, it was announced that that 66 new sleeping pods will be created on each of the two north boats.
There was some disappointment from locals that the investment from the Scottish Government – which totals £2 million and also includes new stabilisers and nine onshore port tractors – should have gone on cabins or bunk style beds and not pods, which are in effect large reclining seats with a table, lighting and a USB socket.
But NorthLink Ferries managing director Stuart Garrett told a meeting of Shetland's external transport forum that regulations imposed by the Maritime and Coastguard Agency on numbers of cabins prevents more being introduced.
This is due to safety issues and space when disembarking the vessel in emergencies.
Garrett did confirm, however, that four extra berths would be fitted during planned dry dock maintenance early next year.
While Garrett said "we looked at a range of options", he conceded that couchette bunks wouldn't get state approval again due to safety regulations.
The revamp will see layout of the boat reconfigured, with the current shop – which will be turned into a pod lounge – moving to the video games area. The cinema will relocate to the left side of the front bar, with its seats available for use after the films have stopped. The current cinema room will be turned into an area of pods, with the potential for groups to hire the area. New games areas and entertainment zones for younger travellers will be introduced.
Garrett said he hopes the introduction of more pods "should drive availability of cabins".
The pods, however, are not too popular with some passengers. One reader wrote on Facebook said it is "better sleeping on the floor", while another said it was "the worst, most uncomfortable" place they had ever tried to sleep in.
Speaking after the forum meeting, chairman councillor Ryan Thomson said cabins remain the main issue for users of the lifeline service.
He added that it remains to be seen how the new Northern Isles ferry contract, which is due to be awarded next year, will accommodate the expected additional travellers "if or when RET is extended and rolled out fully".
"Cabin availability and cost is without doubt the number one issue I hear from passengers, before and since the reduction in fares," Thomson added.
"There are relatively quick short-term fixes, which could be found to alleviate cabin congestion. However, a longer-term solution is essential for commuters in terms of both cabin cost and availability during peak season.
"The SIC and ZetTrans have been, and will continue to work alongside Transport Scotland wherever possible to make sure the specifications of the new contract meet the needs of the community."