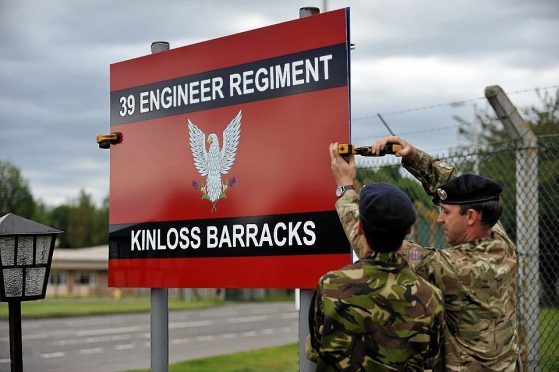 Defence chiefs have been urged to postpone a decision on the future of closure-threatened Kinloss Barracks until the people of Moray have had their say.
Last night, the task force set up to fight to keep the base open met for the first time to draw up battle plans.
The barracks' future could be decided within the next two weeks.
And calls have been made for the Ministry of Defence (MoD) to delay making a decision until after a public consultation is held.
John Cowe, chairman of the Moray Economic Partnership (MEP), which is leading the task force, plans to take the fight to UK Government ministers.
He said: "We will be contacting, as a matter of urgency, the secretary of state for defence and the secretary of state for Scotland to seek clarification and assurances that the government will keep the promise made to Moray Council officers with regard to a public consultation.
"Closure of the barracks would have a huge impact on the local economy, and we would expect the government to consult widely before coming to any decision – as they originally promised."
The Kinloss base is under threat because of an MoD property review aimed at slashing the size of the defence estate by 30% to make savings of £1billion.
Yesterday the quick response to the closure threat was praised by members of the cross-party task force.
Moray MP Angus Robertson said: "It's clear that a real threat exists from the MoD, which would be bad news for the local area only a few years after promises were made by the UK Government.
"Time is of the essence with the strong possibility of an announcement on defence estate cuts in just a matter of weeks."
Moray MSP Richard Lochhead said: "Assurances were given at the time of the original announcement of the regiment being posted to Kinloss and now the MoD has broken a recent pledge to consult on the barracks' future.
"We need consultation and clarity on what options are being considered by the MoD."
Highlands and Islands MSP Douglas Ross said: "I fully support the calls for a consultation on any future decisions about the base.
"There is a lot to be discussed in a short space of time but there is a positive attitude from everyone involved."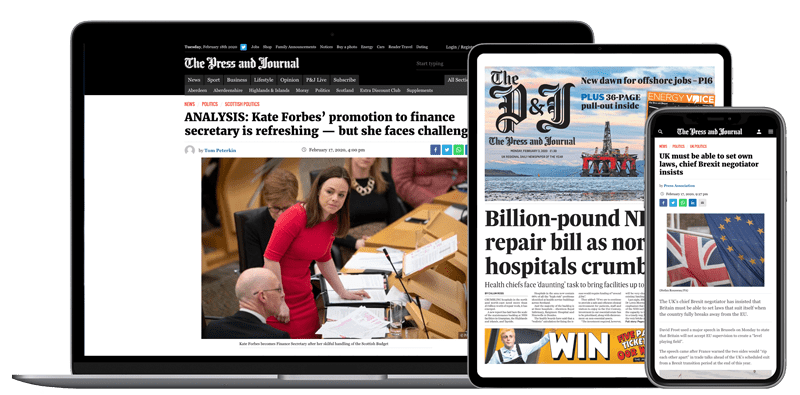 Help support quality local journalism … become a digital subscriber to The Press and Journal
For as little as £5.99 a month you can access all of our content, including Premium articles.
Subscribe