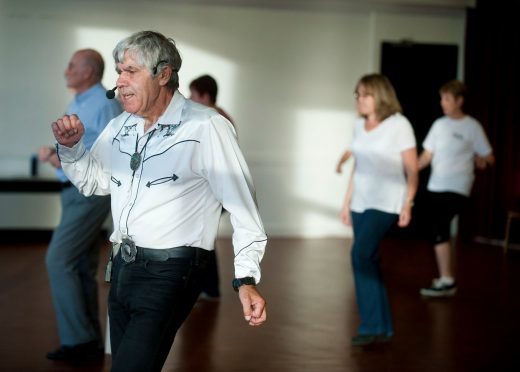 A line dancing grandad who teaches classes across Moray has no intentions of hanging up his cowboy boots anytime soon.
Last night dozens of enthusiasts were at Elgin's Town Hall for Mike Baker's latest toe-tapping session.
Dancers moved across the floor in unison as the 75-year-old called out moves to country, jazz and pop hits while wearing a cowboy shirt.
Despite suffering a recent health scare Mr Baker, who lives in Elgin, insists he is not prepared to step out of line to put his feet up just yet.
He said: "Not while I've still got my health. Four years ago I started to get out of breath and it got worse. I needed to get an operation on arteries near my heart, it was all very scary.
"Although I felt good afterwards I had to take it easy. I would say the line dancing has helped me get back fit again though. I could have sat around moping but I wanted to keep my energy up."
The line dancing stalwart, who is originally from Norfolk, has been teaching classes since moving to Moray 12 years ago.
Dancers at his Line Up With Mike sessions in Elgin, Lhanbryde and Portknockie have praised his heel-tapping high-energy routines. Pedometers have counted Mr Baker making 7,200 steps during the one-hour workouts.
Although eager to be continuing his moves as he approaches his 80th birthday, the former policeman insists line dancing should not be seen as just an old man's game.
He said: "They come from every walk of life but I wish some younger people would come. For some reason they don't seem to go for it, I guess it's not as interesting as Pokemon.
"It's good for your health and it gets you thinking about all the moves because you've got to be aware of what's around you. It's all about having fun though, we always have a great laugh during the classes."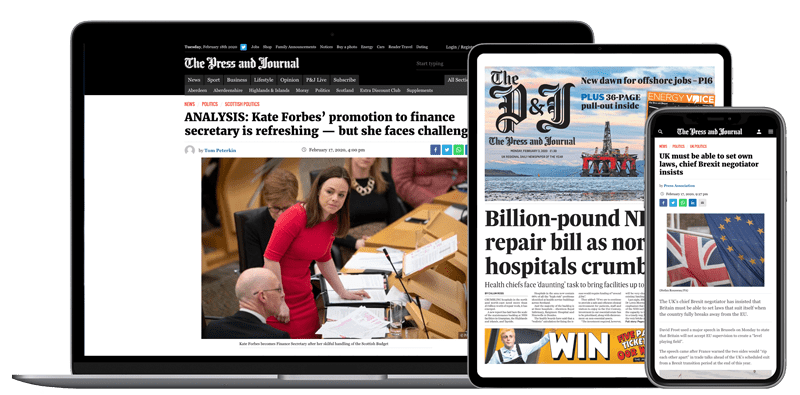 Help support quality local journalism … become a digital subscriber to The Press and Journal
For as little as £5.99 a month you can access all of our content, including Premium articles.
Subscribe