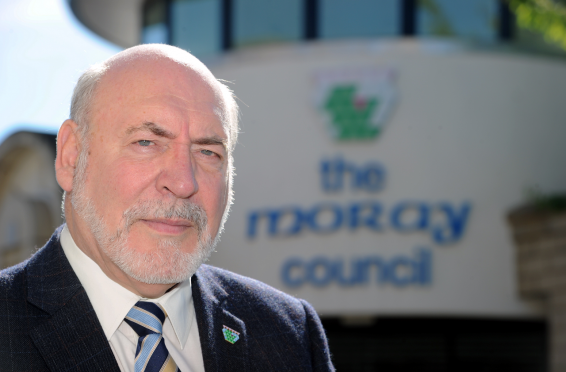 Vital Moray services which were once deemed "untouchable" could face the axe this year – despite the authority receiving millions more in government funding.
Finance Secretary, Derek Mackay, announced an extra £160million for Scottish authorities in his Budget last week.
Though Moray Council stands to pocket an added £2million this year, its leader says it still faces a financial black hole of £7.5million.
Last night Stewart Cree warned that areas traditionally considered off-limits – like spending on care for older people – will have to come under scrutiny.
And he said "frank discussions" about school closures were also necessary.
The council boss spoke out yesterday as he accused the SNP's Finance Secretary of giving local authorities more funding only "to save his own neck".
The move was an 11th hour addition to Mr Mackay's £30billion spending plans, demanded by the Scottish Greens to ensure the backing of its members.
Mr Cree said: "I think the additional funding was wrung out of the finance secretary, we got money on the basis that he was coerced into giving us it.
"I don't feel that I should accept it with the same good grace that I would have had Mr Mackay responded to my earlier pleas for additional cash.
"The secretary merely recognised that, unless he responded to the need for more local government funding, he would not get his budget through.
"He did it to save his own neck."
Mr Cree warned that if Moray Council was to close every swimming pool, public hall and library in the region, the savings achieved still wouldn't plug its funding gap.
He said that, to remain solvent, the ruling regime voted in during May's council elections will have to make cuts in areas previously considered "untouchable".
He added: "The added funding buys some time and nothing more.
"There are still significant issues that need to be addressed, like Moray's school estate.
"We will have to go back and look at education, and have some discussions about how we provide care for our older people.
"We would have to be careful with how we go about that, to ensure that people have time to readjust their expectations.
"It's the last place that myself or any other councillor would want to go, but we have to begin thinking more about what we can afford to keep."
Moray Council sparked controversy in 2014 when it proposed closing several rural schools and Milnes High School in Fochabers.
Following months of debate, the plans were ultimately voted down.
The authority agreed to impose a five-year moratorium on school closures – but Mr Cree said the sanction could be quashed by a new administration.
Mr Cree met Mr Mackay in Edinburgh in September, to plead that he funnel more money into local government in his 2017 budget.
But the council leader says he was told then that an increase in funding would not be possible and was "dismissed".
Last night, the Scottish Government insisted that councils had been "treated very fairly".
A spokeswoman said: "The Scottish Government has treated local government very fairly despite the cuts to the Scottish budget from the UK Government.
"Including the extra £160 million, plus other sources of income available to councils through reforms to council tax and funding for health and social care integration, the overall increase in spending power to support local authority services now amounts to more than £400 million or 3.9%.
"Moray Council's overall increase in spending power to support local authority services will amount to more than £2.5 million, or over 1.5%."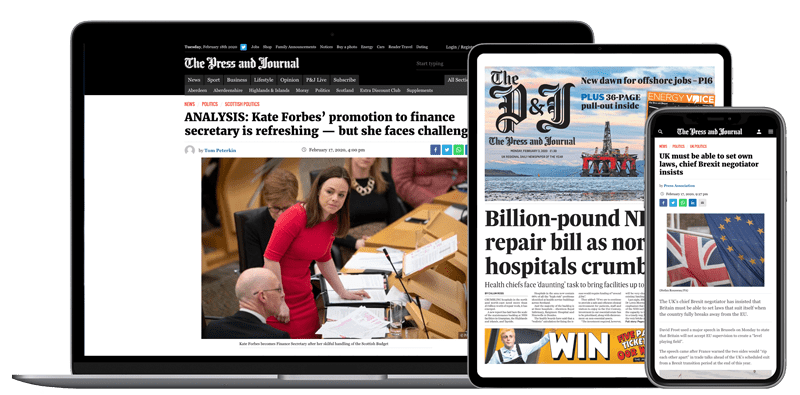 Help support quality local journalism … become a digital subscriber to The Press and Journal
For as little as £5.99 a month you can access all of our content, including Premium articles.
Subscribe