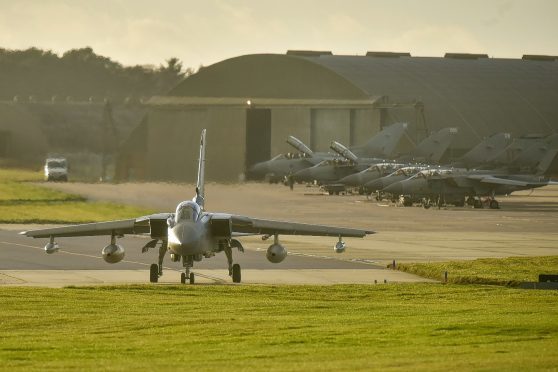 Three Royal Navy helicopters have arrived at RAF Lossiemouth to carry out sea drills.
The Merlin Mk-2 anti-submarine aircraft will be performing training runs with the RNLI lifeboat at Buckie.
About 70 personnel from 820 Naval Air Squadron, known as the Flying Fish, have made the trip to Moray to familiarise themselves with the base.
The crews will be running sorties during daylight hours over the weekend.
Commanding officer Commander Jon Holroyd said: "820 Naval Air Squadron has journeyed the full length of the UK, some 700 miles, from our home in Cornwall.
"It is a great opportunity for me and my team to be here at what is clearly a busy air station bringing with us a rotary edge to operations. We are all grateful to RAF Lossiemouth, Kinloss Barracks and the people of Moray for hosting us over the coming days.
"Hopefully by planning an exciting flying programme and a selection of community engagements, we will be able to make the most out of our time up here."