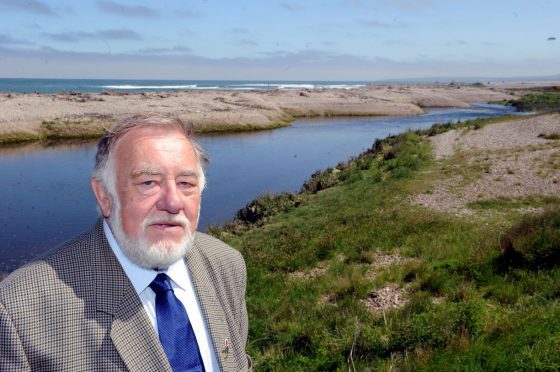 A Moray group has launched a new initiative to promote the region's rich fishing heritage and attract more tourists.
More than a century ago, fishermen landing catches at Kingston would ferry them along the coast to Lossiemouth, so they could be transported south by train.
And now, a funding application has been submitted to restore the route and enable it to be used by modern-day walkers.
The project could stretch as far as Cullen, with campaigners attempting to use the well-trodden route to entice more visitors to the Moray Firth coast.
Milne's Area Forum member, Jim Mackie, said: "Just about anything that could be wrong with a path is wrong with it – it has just deteriorated. It is overgrown and parts of it have eroded.
"A lot of tourists already use the path and it's very popular for charity walks heading to or from Lossiemouth.
"There is a lot of emphasis on promoting walking as a healthy activity nowadays, but it could also be a major attraction to keep people in the area for as long as possible."
Mr Mackie and other members of the group completed surveys of the path during January and February and found up to 50 people an hour were walking on it near the mouth of the Spey.
The area forum has applied to the Beatrice Offshore Wind Farm for £35,000 to carry out a feasibility study into investigating what work needs carried out.
If funding is approved, the project is expected to take up to five years to complete.
Cullen's Past and Present group is already involved in restoring the coastal walking route east of the village.
Their chairman, Dennis Paterson, believes that stunning views of the Moray Firth could prove a major draw.
He said: "Everything we do is about getting more people here.
"Whether it's little jobs like the quarry, the cycle path or clearing the harbour, they are all things that help with tourism and keeping people here once they arrive."