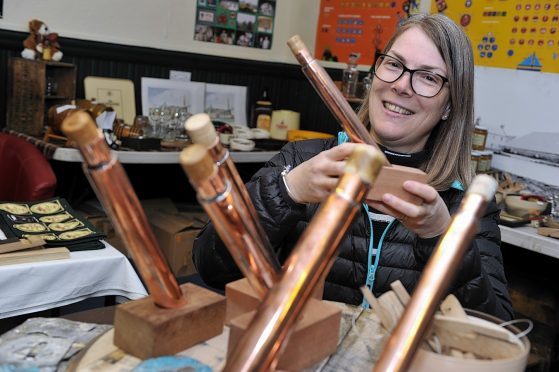 Two Speyside churches will hold unique ceremonies celebrating the region's whisky heritage this weekend.
Parishioners at Aberlour and Craigellachie will enjoy "services of Scots praise" tomorrow, with hymns set to Scottish tunes and Bible stories told in Doric.
Reverend Shuna Dicks, who worked as a tour guide at Keith's Strathisla distillery in her younger years, will preside over the events.
To help get into the mood, she visited the Aberlour and Speyside Rotary Club's whisky and collectibles pop-up shop yesterday.
Rev Dicks said: "We want folk to have a bit of fun while thinking about their links to the whisky industry.
"Most people in this part of the world have some connections to it, through either farming the land or working on the stills themselves.
"I am no exception to that, it has been in my life since I was a bairn as my dad was a cooper in a warehouse.
"We have a couple of folk who are good at the Doric, so the readings will be done in that dialect."
Rev Dicks was quick to add that the services will not feature any samples of Scotland's national drink – but said cups of tea would be served up instead.
A film showing some of the Speyside area's most impressive scenery, captured from above with a drone, will be screened during the ceremonies.
The services have been arranged to coincide with the Spirit of Speyside Whisky Festival, which has brought thousands of visitors to Moray this week.
The extravaganza, which comprises almost 500 different distillery tours and events, began on Thursday and will run until Monday.
Rev Dicks said she hoped the special services will grow to become a staple of the celebrations.
The Church of Scotland minister added: "We quite often get tourists attending our services in the summer, and I'm hoping a few people visiting for the whisky festival will come along.
"We might have to do a wee bit of translation for them with the Doric bible passages, though."
The service at Aberlour Parish Church will begin at 11.15am.
A similar ceremony will take place at Craigellachie Church at 6.30pm, with different hymns.
The Rotary Club's memorabilia sale will run every day until Monday, from 10am to 6pm, at Aberlour's Scout Hall.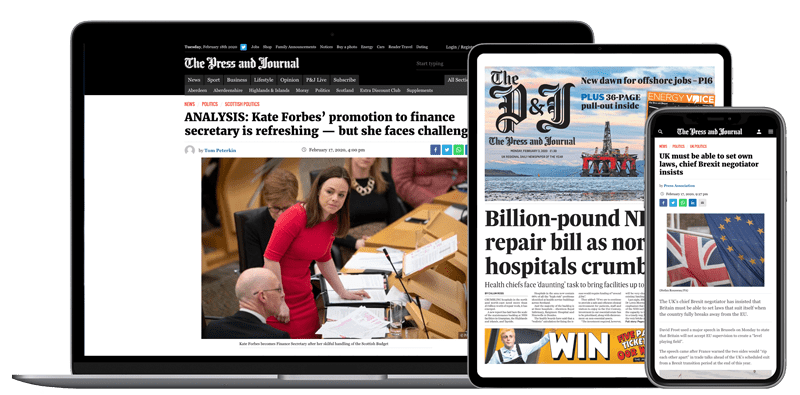 Help support quality local journalism … become a digital subscriber to The Press and Journal
For as little as £5.99 a month you can access all of our content, including Premium articles.
Subscribe